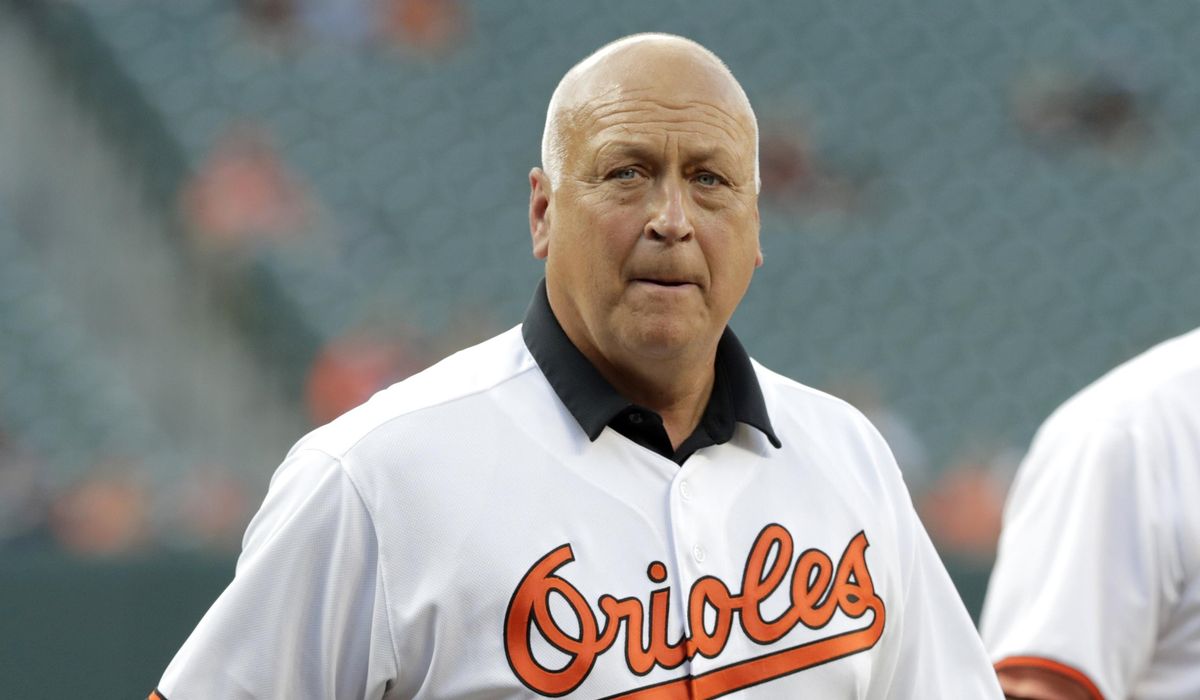 BALTIMORE — Cal Ripken Jr. has launched a campaign to help feed children and families across the country during the COVID-19 pandemic, coordinating a contribution of $250,000 and opening a social media account for the first time to promote the cause.
His current focus is helping feed families impacted financially by the coronavirus, but he's also looking forward to a time when baseball teams are back on the diamond.
Ripken is encouraged by the effort of Major League Baseball to devise a plan to start the delayed season, suggesting that the games "can play an important part in the recovery of the country."
In an interview with The Associated Press on Tuesday, Ripken recalled how the resumption of the baseball season helped the nation rebound from the terrorist attacks on Sept. 11, 2001.
During a time when the world is coping with a deadly virus, Ripken decided to shift the focus toward a more pressing need.
He thought back to that time after learning that MLB is taking a proactive approach in brainstorming ideas to get the 2020 season under way.
READ MORE (Washington Times)
Baltimore Orioles: Cal Ripken Striking Out Hunger on Twitter

Birds Watcher

Orioles Legend Cal Ripken Jr. Launches Strike Out Hunger Campaign Amid COVID-19

Bleacher Report

Cal Ripken, Sr. Foundation partners with Feeding America to launch Strike Out Hunger Campaign

wmar2news.com

Ripken Foundation donates money to food insecure families during COVID-19 outbreak

Fox Baltimore

Cal Ripken Sr. Foundation launches Strike Out Hunger campaign with $100000 donation during coronavirus pandemic

Morning Call

Tuesday Bird Droppings: Where we're making up games to pass the time

Camden Chat

Remembering Cal Ripken, Jr. Breaking Lou Gehrig's Record to Become New MLB Iron Man

12up

Cal Ripken Jr.'s Foundation Donates $100000 To Feeding America To Support Families Dealing With Food Insecurity ...

CBS Baltimore

Viewers guide: The night Cal Ripken Jr. became baseball's Iron Man

ESPN