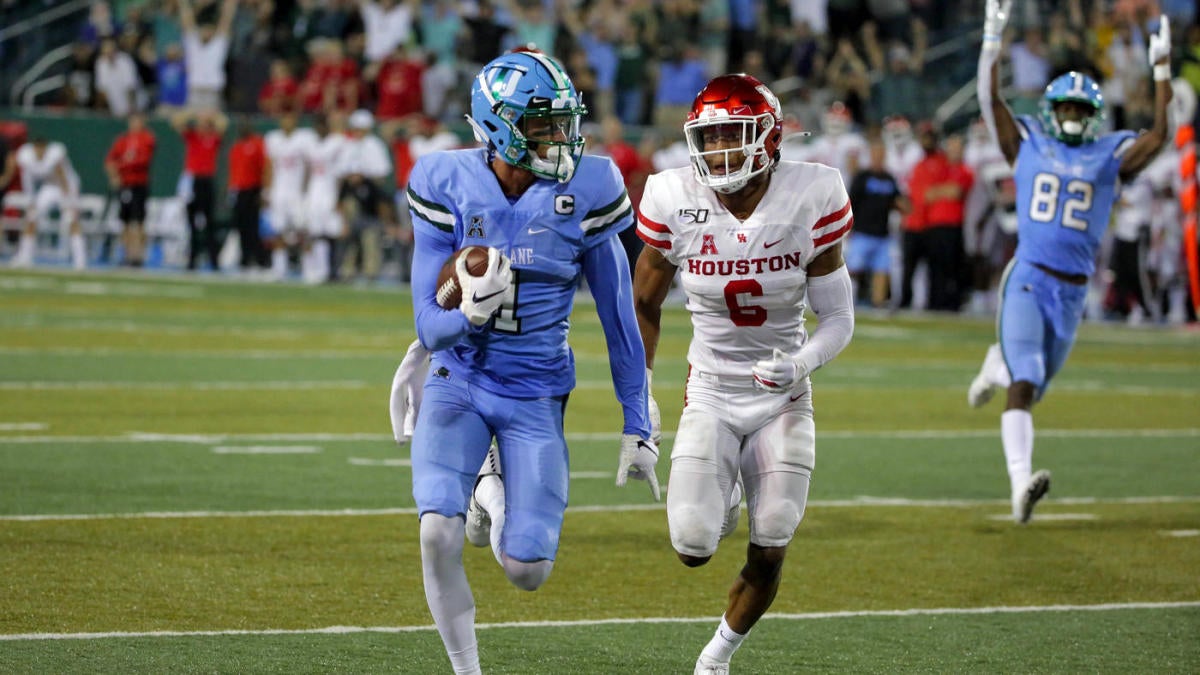 Houston and Tulane appeared to be headed into overtime on Thursday night after the Green Wave rallied from 21 down to take a lead late in the fourth quarter before the Cougars eventually tied the game with seconds remaining.
That was until Tulane decided it had no desire to play an extra period in its home stadium and reached into its bag of tricks to pull off a stunning 38-31 victory.
Rather than kneel the ball and take the home-field advantage into overtime, Green Wave coach Willie Fritz called for a fake, and it worked beautifully.
Running back Amare Jones took the sneaky hand-off from the fake kneel 18 yards to near-midfield at the Tulane 47, giving his team one more snap with 12 seconds remaining.
Houston did have a chance to bring back a kickoff with 3 seconds left, but it failed and solidified the 38-31 victory for Tulane, which just so happened to cover the spread (-4) that the Green Wave had not touched all game.
That's when the Cougars too off on a 16-play, 68-yard drive that ended in the game-tying field goal that looked to force overtime but ultimately did not due to Tulane's trickeration.
READ MORE (CBSSports.com)
Cougars blow big lead, fall to Tulane on TD in final seconds

Chron.com

Photos: Tulane in tight contest with Houston

NOLA.com

Houston vs. Tulane odds, predictions: 2019 college football picks from dialed-in model on 30-10 run

CBSSports.com

QB King passes Tebow for passing/rushing TDs

ESPN

McCleskey's TD with 3 seconds left seals Tulane's win

Oklahoman.com

Tulane beats Houston with incredible fake kneeldown play in final minute

Larry Brown Sports

D'Eriq King Tops Tim Tebow's FBS Record with Pass, Rush TD in 15 Straight Games

Bleacher Report

Houston vs. Tulane LIVE STREAM (9/19/19) | How to watch AAC, college football online | Time, TV, channel, line, over ...

NJ.com

Tulane shocks Houston thanks to trick play, wild last-second TD

Yahoo Sports