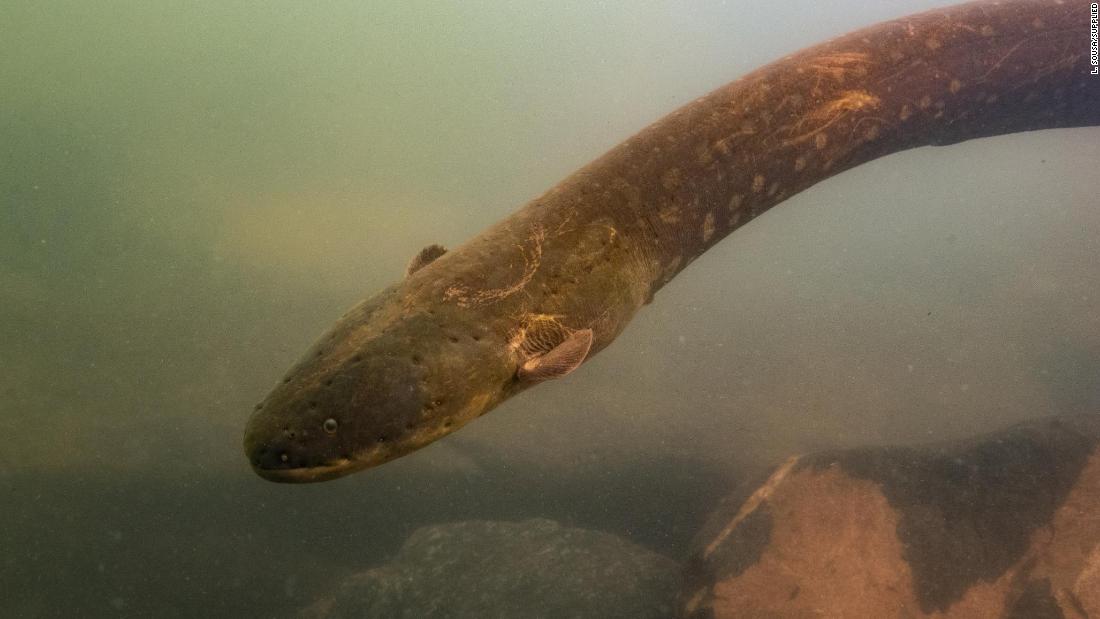 Scientists long thought the Electric eels found in swamps, streams, creeks and rivers across South America were all the same species.
But when scientists analyzed 107 samples, they found that the three species had different genetic material, unique skull shapes, and different levels of voltage.
Based on their research, de Santana and his team believe that the three species began to evolve from their common ancestor about 7.1 million years ago.
Electrophorus voltai, for instance, lived in the clear waters of the highlands which did not conduct electricity well.
According to de Santana, the species' stronger voltage may be an adaption to the poor conductivity of the water.
These electric eels -- which are actually a type of fish with an eel-like appearance -- can grow to up to eight feet (2.4 meters) and highlight how much is yet to be discovered in the Amazon rainforest, study leader David de Santana, a research associate at Smithsonian's National Museum of Natural History, said in a press release.
READ MORE (CNN)
Newly Discovered Eel Delivers Strongest Electricity Jolt Ever

Medical Daily

Scientists Discover Strongest Living Bioelectricity Generator on Earth

The Weather Channel

Newly identified electric eel most powerful ever found

WFMZ Allentown

A shocking find: New high-voltage electric eels in the Amazon basin

The Straits Times

A shocking find: New high-voltage electric eels revealed(1

ecns

World's most shocking electric eel found in Amazon

Stuff.co.nz

Newly discovered species of electric eel can produce most powerful electric shock of any animal

ABC News

Shocking news: world's most powerful electric eel found in Amazon

The Guardian

New Electric Eel Is Most Shocking Yet

The New York Times