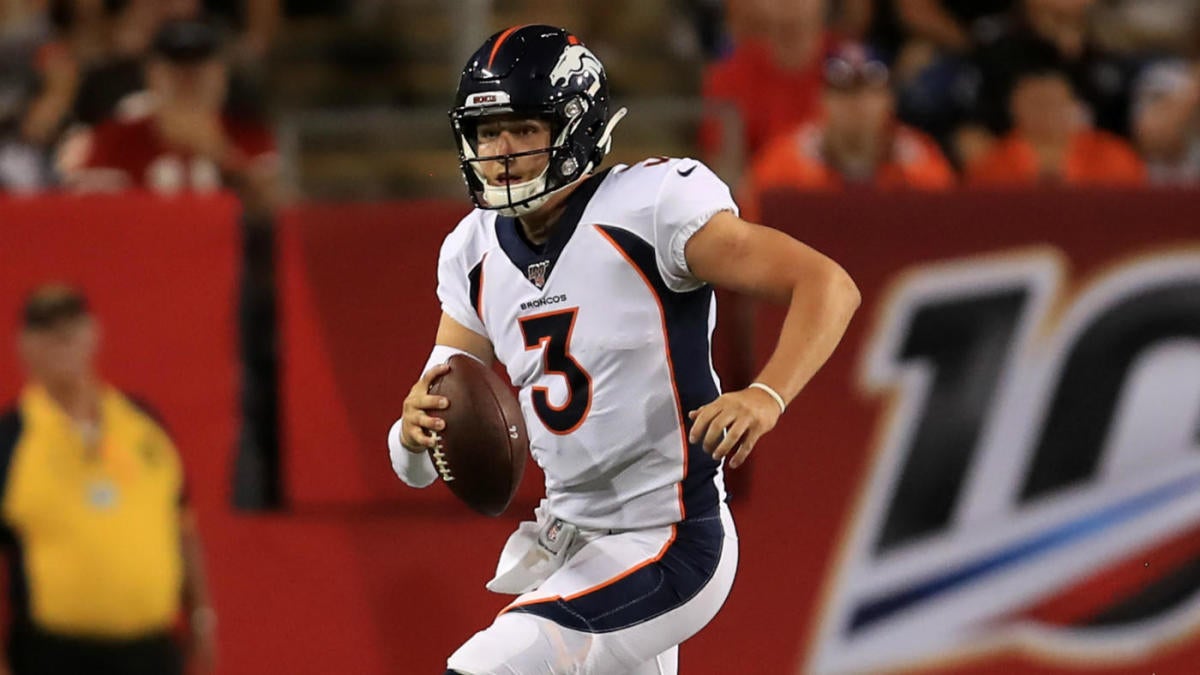 The Broncos scored the game-winning touchdown with just under 90 seconds remaining in the fourth quarter, with Brett Rypien's pass somehow landing in Juwann Winfree's arms after the ball took a deflection in the end zone .
Matt Schaub -- yes, he's still around -- got the start at quarterback for the Falcons before Kurt Benkert replaced and outshined him, while Kevin Hogan got things going for the Broncos before it was Lock's turn under center.
On that second series, Hogan got into a bit of a rhythm, converting a third down to Fant, connecting with Fred Brown for 15 yards, and squeezing an eight-yard completion to Brendan Langley into tight coverage before Muhammad breached the end zone from in close.
Late in the second quarter, he led an impressive two-minute drill that culminated with a tying touchdown pass to Brian Hill near the goal line.
Falcons fourth-round pick John Cominsky, a defensive end out of Charleston, made an early impression with a fumble recovery and a sack of Lock.
Near the end of the second quarter, a 43-yard penalty was called on Broncos cornerback Linden Stephens , who was defending Falcons receiver Russell Gage down the left sideline.
READ MORE (CBSSports.com)
Hall of Fame game: Vic Fangio coaches after kidney stone issue, Denver wins

Los Angeles Times

Broncos top Falcons in Hall of Fame game that sees NFL's 1st pass interference challenge

Yahoo Sports

Fangio coaches after kidney stone issue, Denver wins

Chron.com

Five things we learned from the Falcons' 14-10 loss to the Broncos

Atlanta Journal Constitution

NFL Hall of Fame Game 2019: Three takeaways from Broncos' win over Falcons

Sporting News

Fangio coaches after kidney stone, Denver wins

Rapid City Journal

Late score lifts Denver Broncos to victory over Atlanta Falcons in Pro Football Hall of Fame Game

WKYC.com

Denver Broncos lose first defensive pass interference challenge of 2019 NFL season

USA TODAY

Hall of Fame Game featured shaky quarterback play without Ryan, Flacco

NBCSports.com