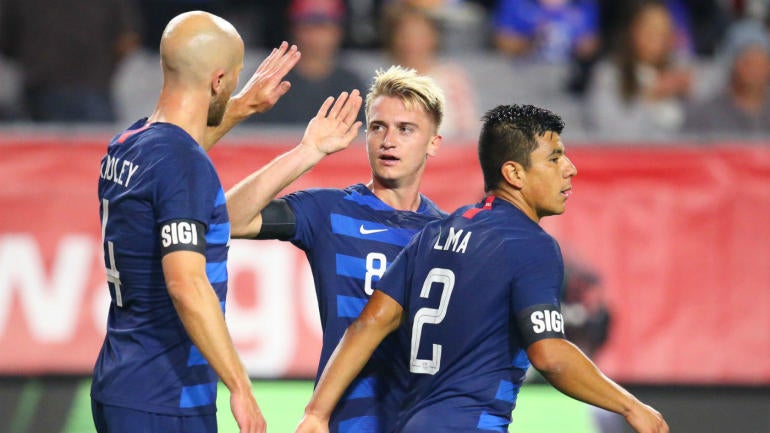 The Gregg Berhalter era began on Sunday night in Arizona with the United States men's national team earning a 3-0 victory over Panama in an international friendly.
These players having limited practice time together and with the big names such as Christian Pulisic and Weston McKennie missing, expectations weren't super high but they delivered.
Now, this was a game where you had maybe two or three likely Gold Cup starters in Zack Steffen, Michael Bradley and maybe Gyasi Zardes (because of Berhalter's familiarity with him), so this was nothing close to what we will see when the matches truly matter.
But the team moved well, played with confidence and showed an understanding of the shape Berhalter wants and the movement needed to get into space and create danger.
At 20 years of age, he's certainly on the outside looking in when it comes to getting quality playing time in the biggest of games, but he's doing exactly what he needs to do -- impress when given the chance, stating his case as to why he should continue to be a part of the team moving forward.
They give players the chance to impress and prove why they belong or they don't, and after just one game Lima did enough to at least stay on Berhalter's radar for the months to come.
READ MORE (CBSSports.com)
US beats Panama 3-0 in Berhalter's debut as coach

Dallas News

US beats Panama as Gregg Berhalter wins debut match as manager

ESPN

Takeaways from the USMNT's 3-0 win over Panama in Gregg Berhalter's debut

Yahoo Sports

USMNT beats Panama 3-0 in Gregg Berhalter's debut as coach

Pro Soccer USA

What to watch for in Berhalter's first match as USMNT coach

Yahoo Sports

United States 3, Panama 0 | 2019 International Friendly Match Recap

MLSsoccer.com

Berhalter gives debuts to 5 newcomers in his first US national team lineup

MLSsoccer.com

Berhalter has Long as captain over Bradley, gives 5 debuts

Chicago Daily Herald

Gregg Berhalter praises US national team for execution in win vs. Panama

MLSsoccer.com