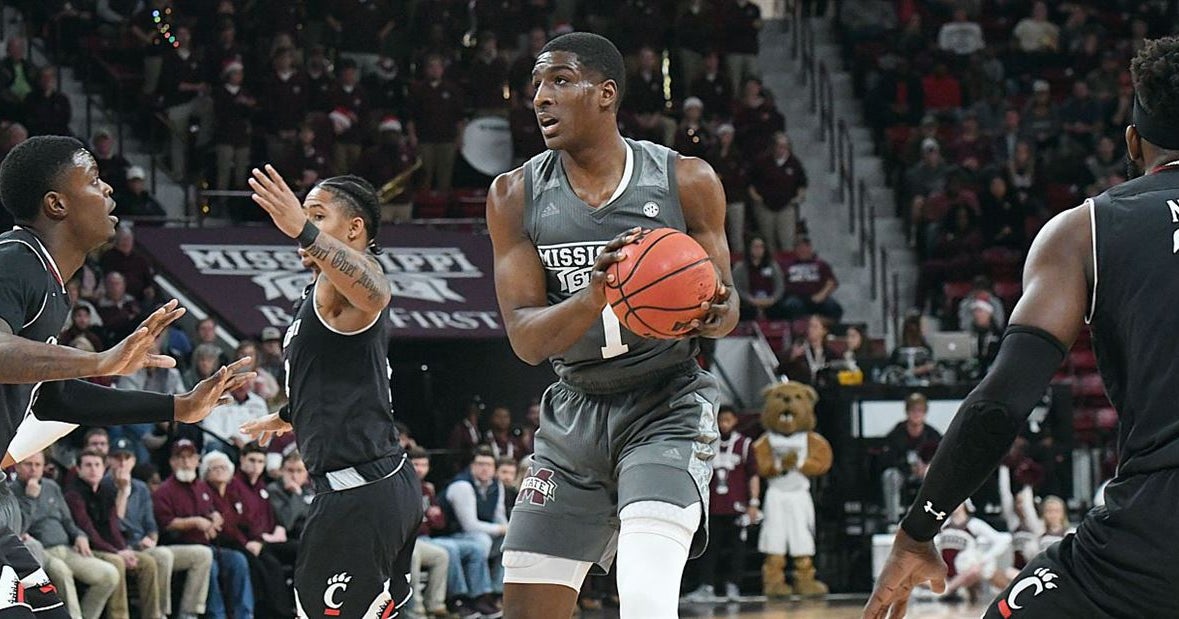 Outside offense and interior defense gave #18 Mississippi State the correct combination to take care of home business by beating Cincinnati 70-59.
Coach Ben Howland assembled a slate to challenge his veteran ball club and score NCAA Tournament points.
Despite missing some early long shots this time the green light glowed and State kept working for opening at the arc.
Seven of his scoring passes set up made-threes, too, as the point guard showed uncommon patience looking the zone over, dribbling around the top until finding the right teammate, and delivering.
In just a 13-second stretch both forward Tre Scott and center Nysier Brooks drew their fourth personals, with State's Quinndary Weatherspoon making it sting worse by hitting a three over the tighter substitute-filled zone.
Having navigated a resume-building stretch with wins at Dayton, against Clemson on a neutral court, and now Cincinnati, the Bulldogs will likely rise a bit in next week's polls.
READ MORE (247Sports)
UC falls at Mississippi State on three-pointers

Cincinnati.com

Bulldogs beat Bearcats in biggest game of Mississippi State's early season

Jackson Clarion Ledger

Balanced Mississippi State Tops Cincinnati, 70-59

247Sports

Smith on Sports: MSU shows its progress with big win

Starkville Daily News

MSU continues resume building with Cincinnati win

Northeast Mississippi Daily Journal

#18 Bulldogs Defeat Cincinnati In A Packed Out Humphrey Coliseum

WCBI

Winning with defense: Bulldogs beat Bearcats at their own game

Starkville Daily News

No. 18 Mississippi State beats Cincinnati 70-59

Minneapolis Star Tribune

MSU men's basketball makes statement in win over Cincinnati

The Commercial Dispatch