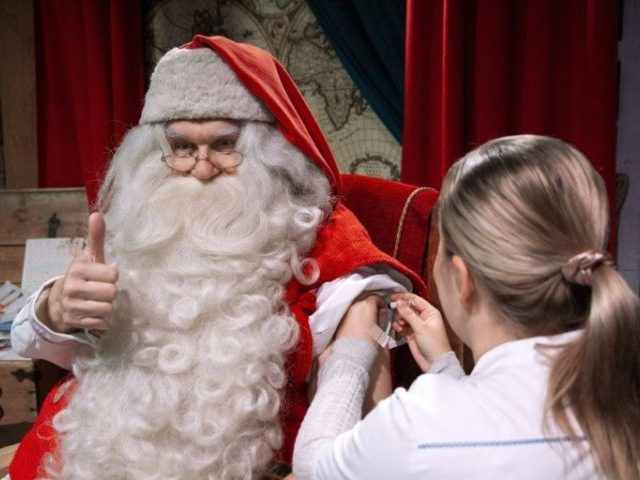 A new survey by a graphic design company revealed that 27 percent of Americans want to see Santa rebranded as a female or a gender-neutral figure.
A whopping 17 percent said that Santa should be a "gender-neutral" figure.
"I picture a woman giving presents," one New Jersey resident said.
"I just feel like a white, old man giving presents is kind of creepy."
Santa Claus is based on St. Nicholas, a historical figure who lived between 270 and 343 AD.
St. Nicholas inspired the traditional Santa Claus figure due to his real-life habit of secret gift-giving.
READ MORE (Breitbart News)
Netizens Make Cuckoo Sign Over 'Bulls***' Gender Neutral Santa

Sputnik International

Survey finds that nearly a third of people think Santa should be female or ...

JOE

Santa Claus could get a gender neutral rebrand as part of effort to 'modernise ...

The Sun

St. Nicki? Some say Santa should be female or gender-neutral, survey shows

KTSM News Channel 9

Should Santa Claus be gender neutral? Some people think it will help ...

Kent Live

Should Santa be gender neutral? Survey shows some people think so

WSB Atlanta

Survey finds some people believe Santa Claus should be rebranded gender ...

KRDO

Survey: Some people think it's time for a female or gender-neutral Santa

Lexington Dispatch

Gender Neutral Santa? A Surprising Amount Of Americans Call For 'Rebranding ...

The Inquisitr