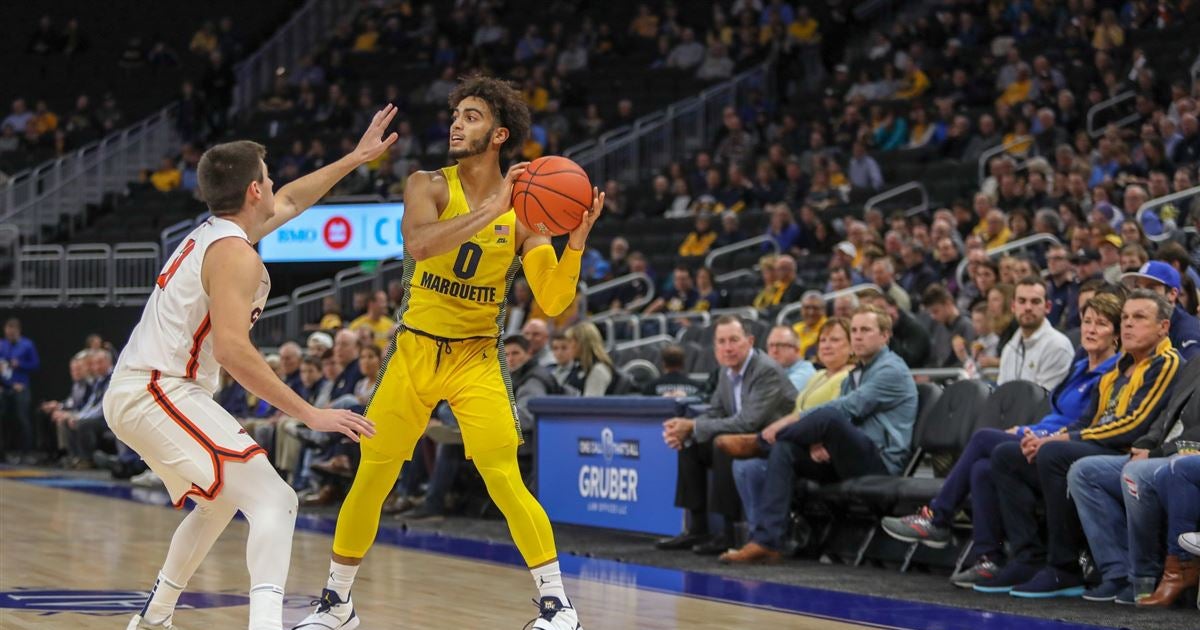 MU's starting post Theo John (Photo: Marquette Athletic Dept Photo, 247Sports)In the final part of our two part Opponent Insider Insight preview story ( Click here for Part 1 ), we get into the main things that may decide tonight's Indiana-Marquette game, look at potential key defensive match-ups and give you scouting reports on some of the less heralded Marquette players.
Here are our remaining hot button topics and Dodds insight from the Indiana opponent perspective in this Gavitt Tipoff game:
Dodds: "Because they're just getting their act together, Marquette has been a turnover machine so far as the young guys like Joey Hauser , and Brendan Bailey , everybody is just getting to know what is going on.
Dodds: "It's been 95 percent man-to-man and then kind of like Villanova, they might do a 3/4 court trap just to change the tempo up....They'll play a zone more as the season goes along."
In Part 1 we added Dodds thoughts on the three high profile Marquette players -- Markus Howard and the talented brother duo of Sam and Joey Hauser .
Dodds: "He's kind of a string bean but every time he makes a move on the court it's like he's on a trampoline.
READ MORE (247Sports)
What to expect: Marquette

Inside the Hall

INDIANA vs. MARQUETTE: Game Preview, odds, how-to-watch, and more

The Crimson Quarry

Marquette vs Indiana Live Stream : Watch College Basketball Online

exstreamal

Live game thread: Marquette at Indiana

247Sports

Marquette vs. Indiana, Gavitt Games: Time, TV channel, watch online

Big East Coast Bias (blog)

Gavitt Tip-off Games GameThread: #24 Marquette Golden Eagles at Indiana Hoosiers

Anonymous Eagle

Marquette Golden Eagles vs. Indiana Hoosiers ATS Preview 11/14/18

Get More Sports (blog)