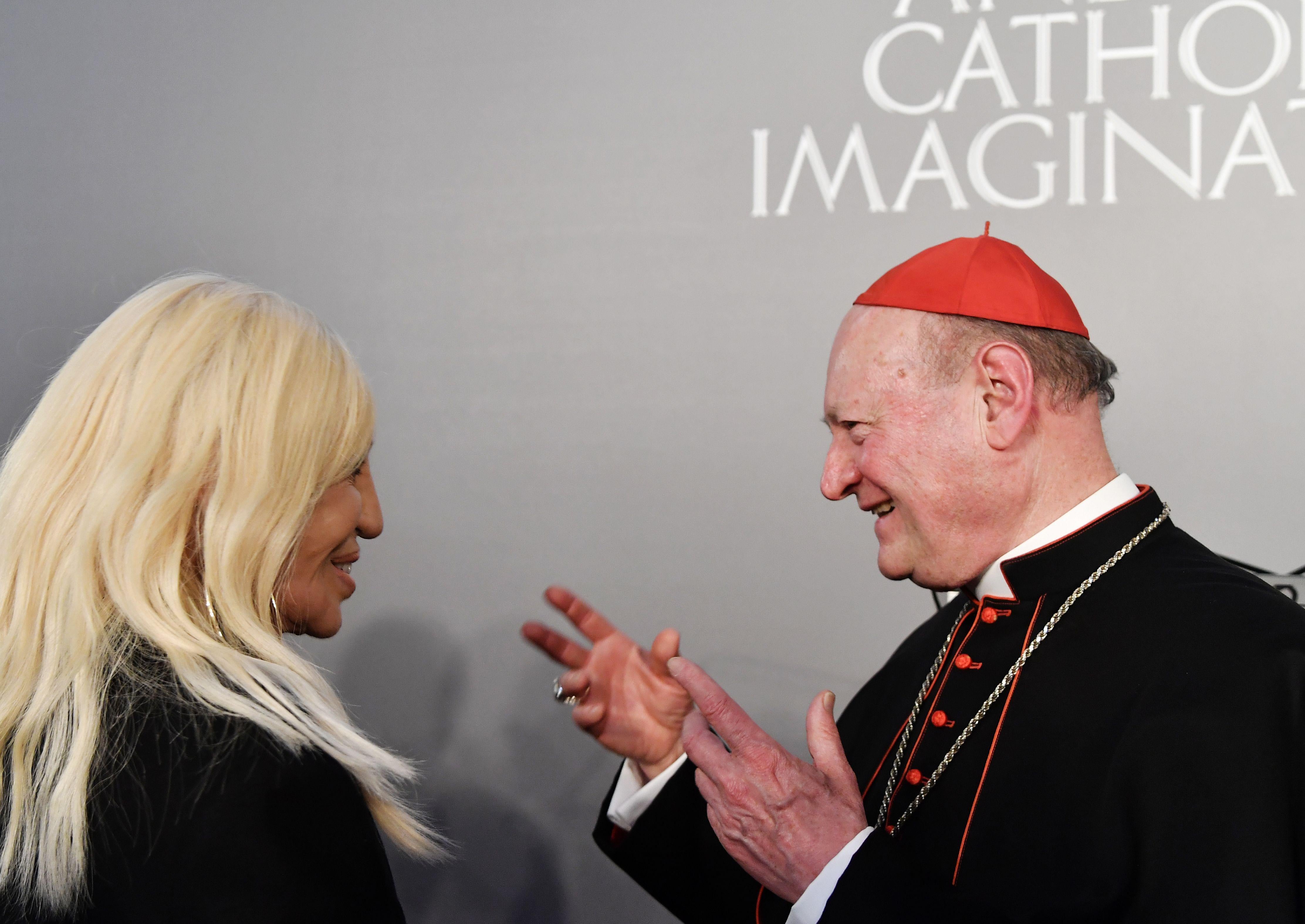 Even for people accustomed to dealing with exquisitely fragile artifacts, the upcoming Costume Institute seems like a delicate operation.
Eventually he secured a loan of about 40 pieces of ecclesiastical garments and objects from the Office for the Liturgical Celebrations of the Supreme Pontiff, including a tiara with 18,000 diamonds worn by a 17 th -century pope.
He consulted locally with prominent Catholics including Jesuit writer and priest James Martin and New York cardinal Timothy Dolan.
The New York Times reported that items from the Vatican will be displayed separately from the rest of the show, presumably to defang criticisms about mixing the sacred and the profane.
A spokesman for the Pontifical Council for Culture told me that the cardinal was not involved in planning or organizing the show, but he contributed an essay to the catalog and appeared next to Donatella Versace at a press conference for the exhibit in Rome earlier this year.
They include a towering ovoid tiara given from Queen Isabella of Spain to Pope Pius IX, a loose 19 th -century vestment elaborately emblazoned with an image of Jesus carrying the cross on his back, and a pair of red slippers worn by John Paul II.
The show's primary interest, meanwhile, is in work by (primarily) Catholic-raised designers who acknowledge the church's aesthetic influence, like the mesh Versace evening gown from the late '90s that sports a huge gold cross .
READ MORE (Slate Magazine)
20 Years of Met Gala Themes: A Look Back at Many First Mondays in May

Vogue.com

Meet the Celebrity Style Squads That Rule Met Gala

E! Online

E! Is Gearing Up for Fashion's Biggest Night With Live From the Red Carpet ...

E! Online

15 Times Rihanna Looked Met Gala-Extra

E! Online

A look back at Sarah Jessica Parker's Met Gala style

AOL

Kim Kardashian has been prepping for the Met Gala with 'a cleanse' and by ...

Daily Mail

What is the Met Gala 2018 theme? Heavenly Bodies: Fashion and the Catholic ...

Evening Standard

What Is the Met Gala, and Who Gets to Go?

New York Times

Meet the curator of the Met's new "Heavenly Bodies" exhibit

America Magazine