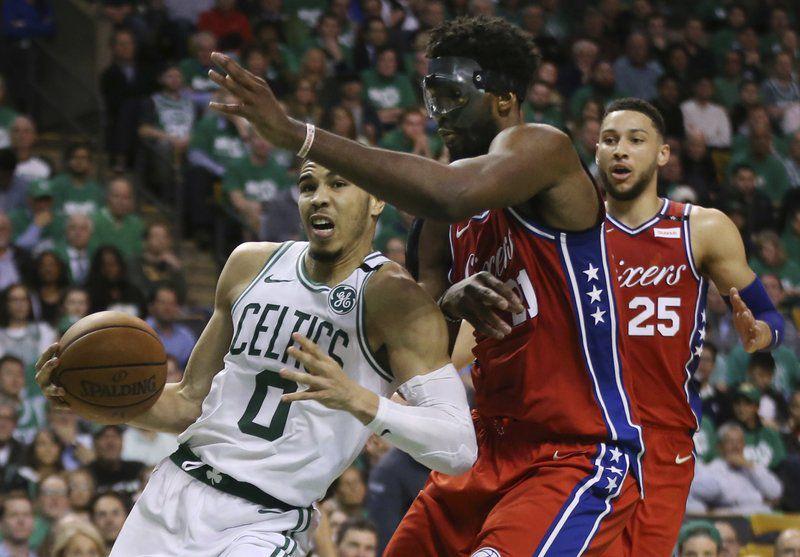 BOSTON — Eleven years ago, the Atlanta Hawks selected two-time NCAA champion Al Horford with the third overall pick in the NBA draft.
Ten months later, the 21-year old out of the University of Florida made his postseason debut against his current team, the Boston Celtics.
Fast forward to May of 2018, and you'll find Horford suiting up for his once-upon-a-time rival, yielding similar results on the court with hopes of bringing a title back to Beantown.
Now a proven veteran, Horford serves not only as an irreplaceable asset in head coach Brad Stevens' starting lineup, but also a valuable mentor to the many younger guys on Boston's roster making the playoff debut of their own.
Heading into Thursday night's Game 2 second round bout with Philadelphia, the 20-year-old Tatum boasted playoff averages of 17.0 points, 5.0 rebounds, 4.0 assists and 1.4 steals over eight contests (all starts).
To put Tatum's early playoff performances in perspective, the Rookie guard averaged fewer points (16.5) in two NCAA tournament tilts as a freshman with Duke last March than he has with Celtics.
He's scored at least 20 points in three straight playoff contests, including 28 in a Game 1 win over the Sixers, and he's gained a fan in one Celtics legend in the process.
READ MORE (Eagle-Tribune)
NBA playoffs: Philadelphia 76ers vs Boston Celtics game 2

The Australian

POLL: How far will the Boston Celtics go in the playoffs?

Wicked Local Weston

Tatum vs Simmons & Why 'Not a Rookie' Chant May Backfire on Celtics (A/V)

CelticsBlog (blog)

Another Ironic & Bad Jab at Ben Simmons

NBC 10 Philadelphia

Tatum vs Simmons & Why 'Not a Rookie' Chant May Backfire on Celtics

CLNS Media (blog)

Philadelphia 76ers: The fatal flaw of Ben Simmons' game

Section 215

Scottie Pippen Would Give The 'Organic' Donovan Mitchell His Rookie Of The ...

UPROXX

Which rookie postseason star is the real ROY?

ESPN

NBA Metrics 101: How Will Simmons, Mitchell Rank Among Rookie Playoff Debuts?

Bleacher Report