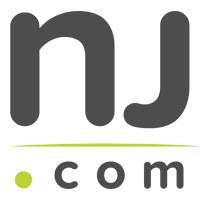 Early guesses say they will be on the air from 1-3 or 3:30 p.m. , with the midday show featuring Joe Benigno and Evan Roberts being shifted back to 10 a.m. to 1 p.m., as it had been prior to Francesa's Dec. 15, 2017 exit after 30 years at Wfan.
The WFAN morning show with Boomer Esiason and Gregg Giannotti is expected to stay at 6-10 a.m.
Remember when Francesa and Russo recently reunited on MLB Network and took some shots at WFAN and the new afternoon team?
Esiason fired back very publicly, calling the jabs "classless" and sparking a back-and-forth with Russo, as well as drawing fire from new WABC morning hosts Bernie McGuirk and former WFAN fixture Sid Rosenberg, who succeeded the recently-retired Don Imus.
During his Sirius XM show, Russo revealed Carlin texted him and Francesa after the MLB Network appearance and told them to "blank my you-know-what."
Perhaps the texts were the "campaign" Francesa was alluding to when he suggested to Newsday on Tuesday, after confirming he would be returning to WFAN, that his comeback was in-part due to a vague, shadowy sabotage attempt against him?
For what it's worth, Carlin, Gray and Scott all took the high road in discussing the matter at the beginning of their show Tuesday.
READ MORE (NJ.com)
Mike Francesa's return draws expected mixed reaction on social media

New York Post

Mike Francesa's WFAN return a pathetic, short-sighted move by station brass

New York Daily News

In honor of Francesa, 10 greatest sports stars to come back

New York Daily News

Ugly Carlin texts, big pay cut: Behind Mike Francesa's WFAN return

New York Post

Chris Russo: Chris Carlin Sent Mike Francesa and Me Crass Text Messages [AUDIO]

The Big Lead

Traina Thoughts: Mike Francesa Gives Wild Reason for Wanting to Return to WFAN ...

Sports Illustrated

Mike Francesa in talks to return to WFAN radio, station confirms

NorthJersey.com

Mike Francesa is a jerk and WFAN is a spineless mess | Politi

NJ.com

Mike Francesa Heading Back To WFAN On A Reduced Schedule For Less Pay [Report]

The Inquisitr