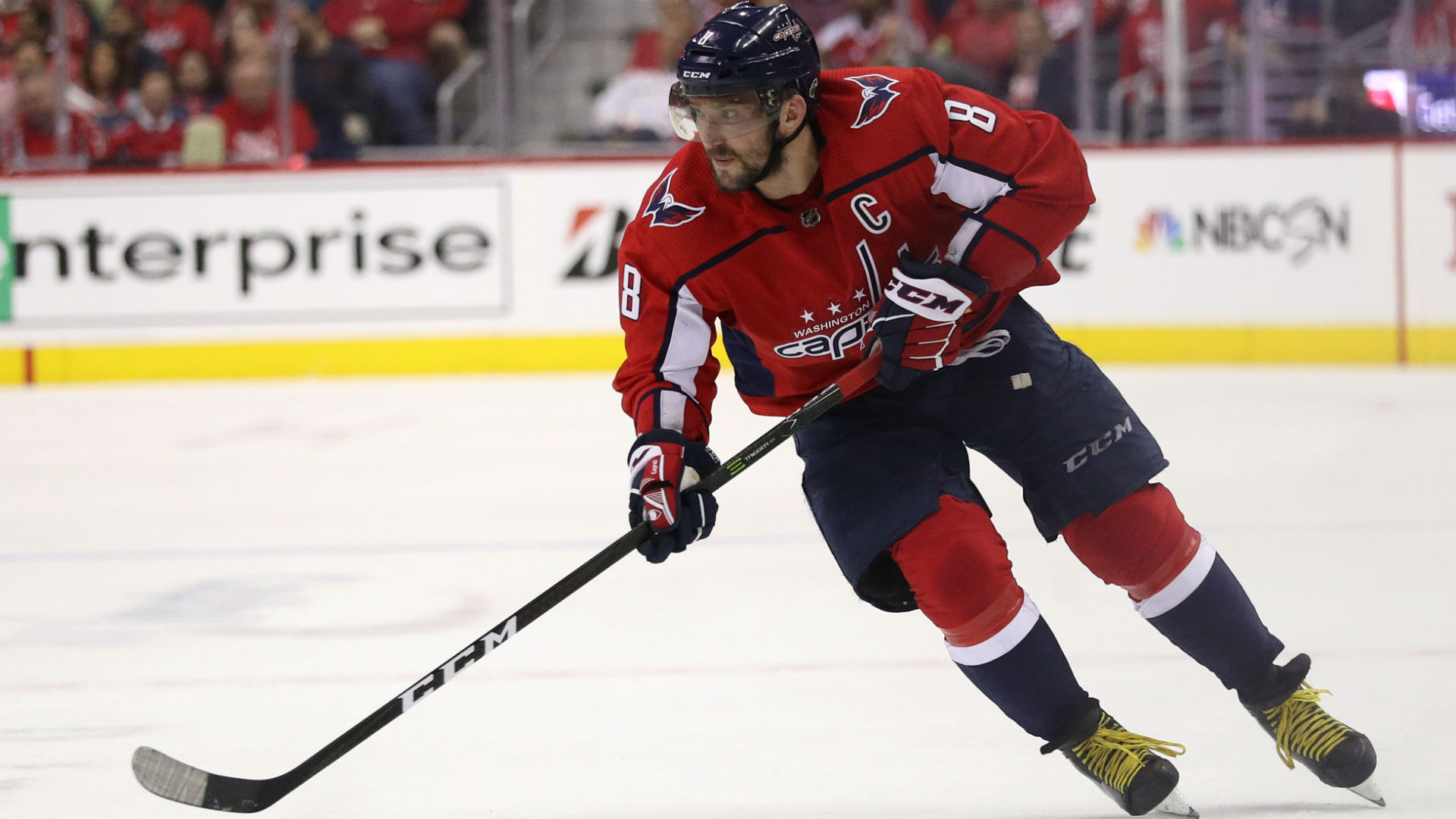 Alex Ovechkin isn't backing down from Sidney Crosby and the Pittsburgh Penguins.
The Washington Capitals star scored two goals in his team's 6-3 series-clinching win over the Columbus Blue Jackets Monday night, setting up a second-round matchup against Crosby's Penguins for the third consecutive postseason.
Pittsburgh won both of those series on its way to back-to-back Stanley Cup championships, but that hasn't deterred Ovechkin from wanting another shot against his biggest rival.
Washington will carry a lot of momentum into Game 1 at Capital One Arena after overcoming a 2-0 series deficit for just the second time in franchise history.
The second round has proved to be Washington's stumbling block as the Capitals have not advanced to the Eastern Conference finals since 1998, when they made their lone trip to the Stanley Cup Final.
Ovechkin has come out on the losing end of six second-round series since making his league debut in the 2005-06 season.
Pittsburgh clinched its spot in the Metropolitan Division showdown Sunday with an 8-5 win over the Flyers thanks to four goals from forward Jake Guentzel .
READ MORE (Sporting News)
Caps Shed Jackets in Six

Washington Captials Web Site

Capitals-Blue Jackets Game 6: Dmitry Orlov smashes Caps to 1-0 lead

Washington Post

Caps roll over Blue Jackets, look to nemesis Pittsburgh

Houston Chronicle

Capitals advance with 6-3 win over Blue Jackets in Game 6

Boston Herald

Capitals, Penguins square off in second round for third straight year

ESPN

Chandler Stephenson's breakout moment comes at the perfect time for the Capitals

Washington Post

Ovechkin powers Capitals to another second-round series vs. Penguins

NBCSports.com

Capitals will play Penguins in Eastern Conference Second Round

NHL.com

The Buzzer: We have a Game 7; Bobrovsky's playoff struggles continue

Yahoo Sports