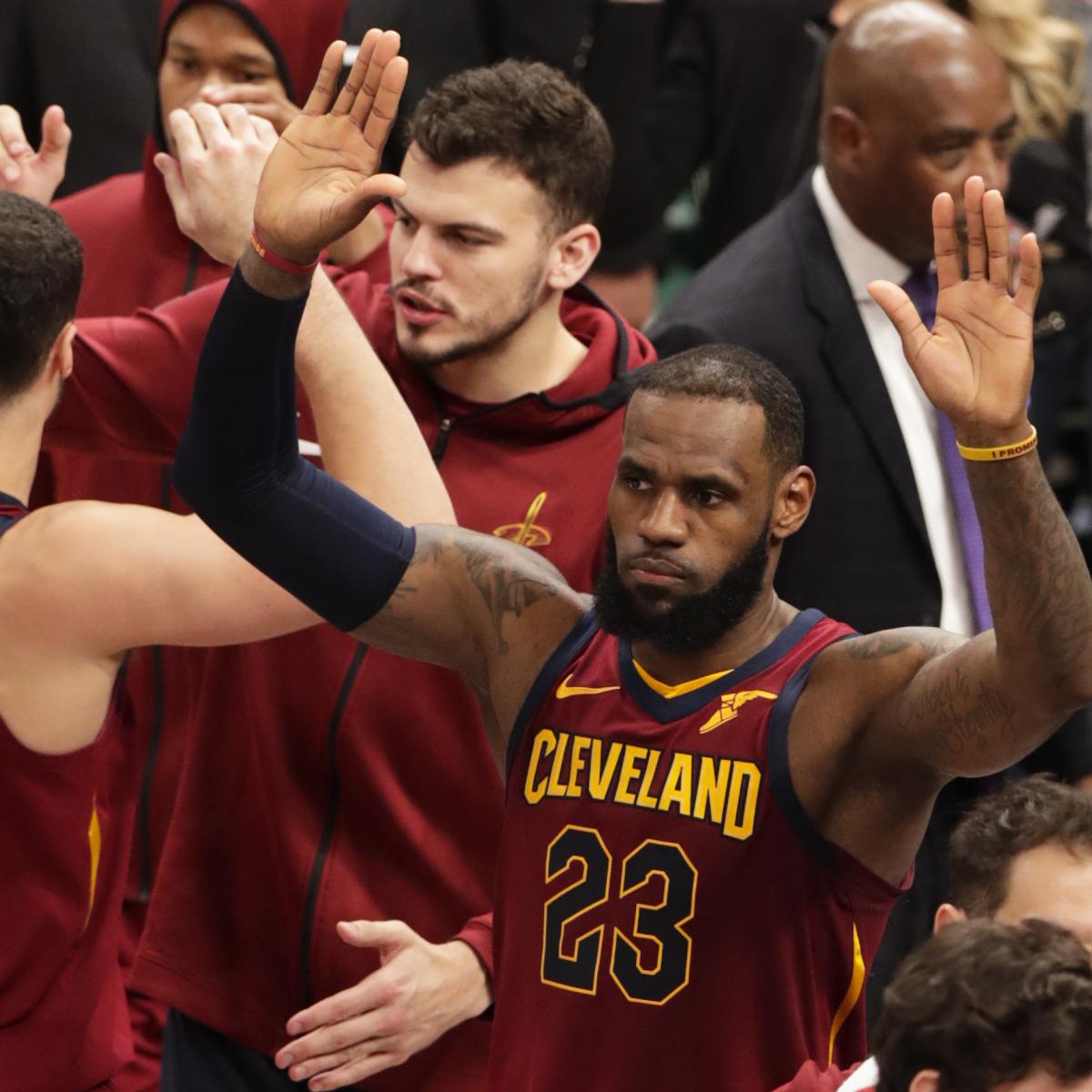 Michael Conroy/Associated PressINDIANAPOLIS — It was after midnight when Lebron James strolled down a darkened hallway beneath Bankers Life Fieldhouse, on his way to the Cleveland Cavaliers team bus.
"You never want to go down 3-1 to anyone, whether it's the first round or you're fortunate enough to get to the Finals," James said after the Cavaliers beat the Indiana Pacers 104-100 Sunday night to even their first-round series at 2-2.
And it just makes you wonder, with better teams than the Pacers looming ahead, what will be required of James to carry this group of role players and non-stars up the mountain to his eighth consecutive Finals?
With the Cavs trailing 93-91 with just under four minutes left, James spotted Kevin Love and Kyle Korver on the back side of the defense by the Pacers bench with a two–on-one advantage.
It felt like the interview room at the Fieldhouse was filled with an enormous sigh of relief from James, who had grown testy in recent days with repeated questions about whether he had enough help from his teammates to win this series.
Now, the latest fascination in a tumultuous season for the Cavs—with James approaching another date with free agency—is what their identity will be in the fourth quarter of playoff games when every possession matters.
If Lue lacks confidence in the players Altman acquired at the deadline, what does that say about coaching staff and front office being on the same page?
READ MORE (Bleacher Report)
Sam Darnold reveals what separates him from other QB draft prospects, talks ...

FOXSports.com

Cleveland Cavaliers: 3 takeaways from Game 4 vs. Pacers

Hoops Habit

Twitter reacts to LeBron James, Cavaliers wearing matching suits again

Sporting News

Korver, LeBron Lead Late Push as Cavs Even Series

Cavs.com

Indiana Pacers let LeBron James, Cleveland Cavaliers off hook

NBA.com

Cavaliers escape with win

Arkansas Online

Cavaliers win 104-100 at Indiana to even series at 2

10TV

Pacers fall to Cleveland, 104-100; series tied 2-2

WTHR

Cavaliers: Lance Stephenson not worth 'the extra energy'

ESPN