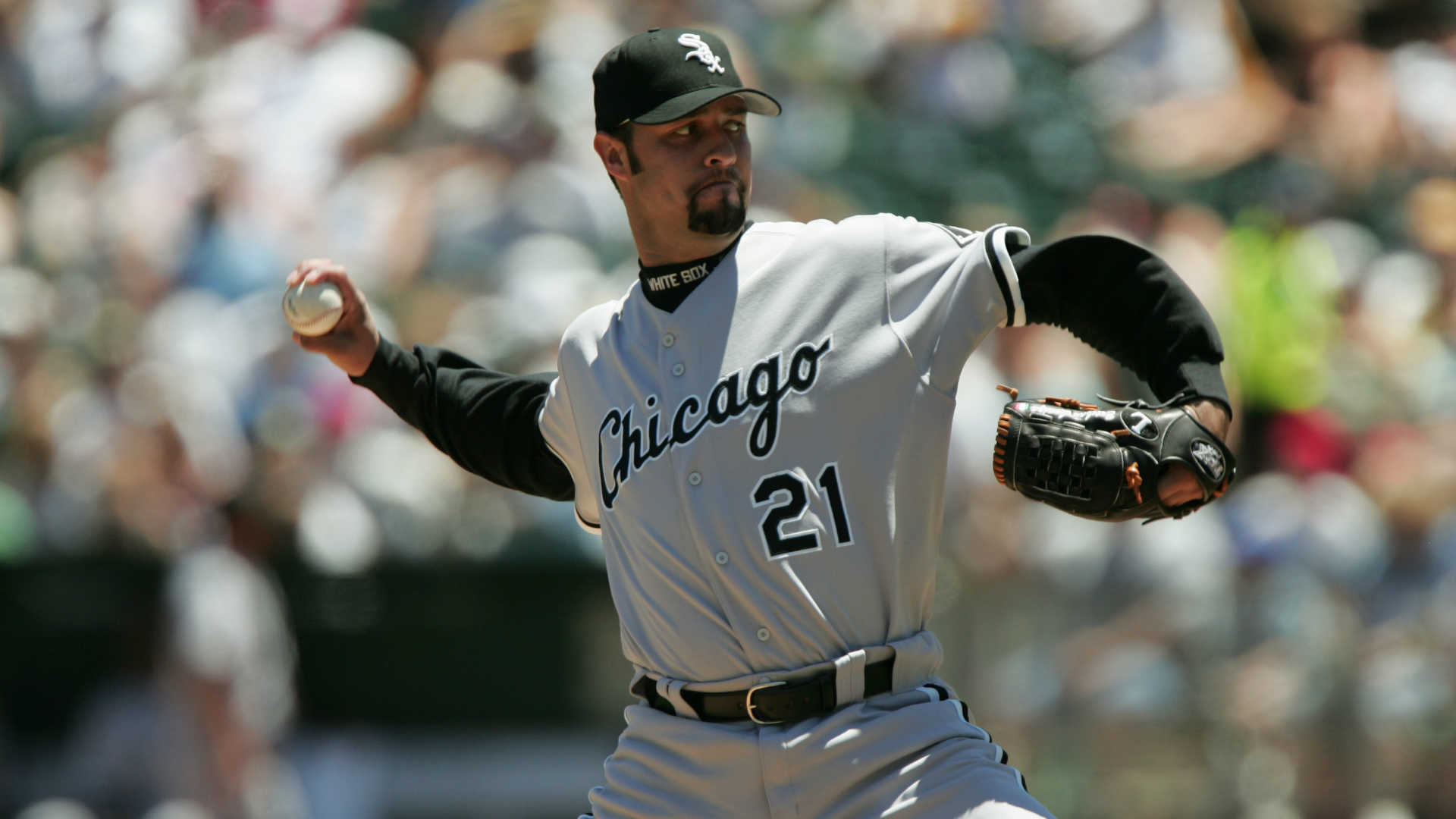 Esteban Loaiza, the second-winningest pitcher from Mexico in MLB history, is scheduled to be in court Wednesday to face felony drug charges, according to San Diego Sheriffs Office records ( via Yahoo.com ).
Loaiza, 46, was arrested Friday and charged with possessing more than 20 kilograms of heroin and/or cocaine for purchase/sale and for transporting for sale narcotics and/or a controlled substance.
A native of Tijuana who attended high school in Imperial Beach, Calif., Loaiza pitched 14 seasons in the majors for eight teams from 1995-2008.
His best season was with the White Sox in 2003 when he was 21-9 with a 2.90 ERA and finished second in AL Cy Young voting to the late Roy Halladay.
The right-hander recorded doube-digit victories seven times and finished his career 126-114, having played for the Pirates, Rangers, White Sox, Blue Jays, A's, Dodgers, Nationals and Yankees.
His 126 MLB victories are second to only Fernando Valenzuela's 173 among natives of Mexico.
Loaiza was at the White Sox's SoxFest late in January in Chicago, where he posed with Hall of Famer and former teammate Frank Thomas and captioned a picture on Instagram with the words, "Greetings to everyone here with my friend and former teammate with the White Sox … @bighurt."
READ MORE (Sporting News)
Ex-MLB All-Star pitcher busted by police with more than 20 kilos of drugs

Yahoo Sports

Former Yankees pitcher arrested on felony drug charges

NJ.com

Ex-Yankees pitcher busted as alleged drug kingpin

New York Post

Esteban Loaiza, who spent a season with Yankees, arrested with over 20 ...

New York Daily News

Ex-MLB Pitcher Arrested In San Diego With 20 Kilos Of Cocaine, Heroin

CBS Sacramento

Must-Click Link: Babe Ruth's pioneering cancer treatment

HardballTalk (blog)

Former Ranger Loaiza arrested on drug charges

Dallas News (blog)

Ex-MLB pitcher Esteban Loaiza arrested with over 20 kilograms of drugs

ESPN

Former Pirates pitcher Esteban Loaiza arrested with 44 pounds of cocaine, heroin

Tribune-Review