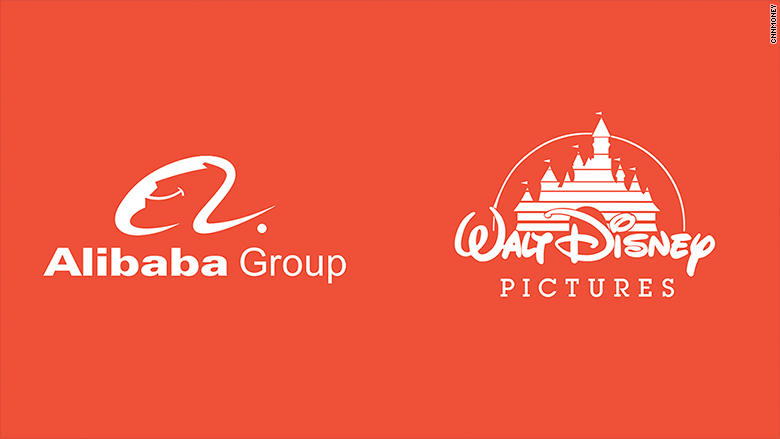 Alibaba ( BABA ) said in a statement Monday that it had signed a Deal to stream over 1,000 Disney ( DIS ) movies and TV episodes in China on its Youku video platform.
Netflix ( NFLX ) admitted defeat in 2016, saying at the time that "the regulatory environment for foreign digital content services in China [had] become challenging."
It later licensed popular shows such as "Black Mirror" and "Stranger Things" to video streaming platform iQIYI, a subsidiary of Chinese search engine Baidu ( BIDU ).
Disney CEO Bob Iger told CNNMoney in 2016 -- after DisneyLife was shut down -- that the company still had "a great opportunity to grow" in China despite its regulatory challenges.
He said one of the reasons Disney decided to build a multi-billion dollar Shanghai theme park was because it couldn't launch a TV channel in the country.
Tim Westcott, an analyst at research firm IHS Markit, said the content deal announced Monday is "a good partnership for Disney."
"Alibaba is one of the handful of local players with streaming licenses, and it already has deals with NBC Universal and Sony ( SNE )."
READ MORE (CNNMoney)
Alibaba signs deal to stream Disney cartoons and animated films

The Verge

Alibaba's streaming service will soon host Disney content

CNBC

Second Time Around: Disney Attempts to Enter China Market With Alibaba, Again

Sputnik International

Alibaba signs deal to offer Disney shows on video platforms

Yahoo Finance

Morning Brief: Trump to unveil $1.5 trillion infrastructure plan

Yahoo Finance

Alibaba signs deal with Disney to stream its animated shows in China

TechCrunch

Today's Brokerage Rating: Rennova Health, Inc. (RNVA), The Walt Disney Company ...

StockNewsJournal

Disney Strikes Major Chinese Streaming Deal with Alibaba's Youku

Deadline

Disney raises park ticket prices

Seeking Alpha