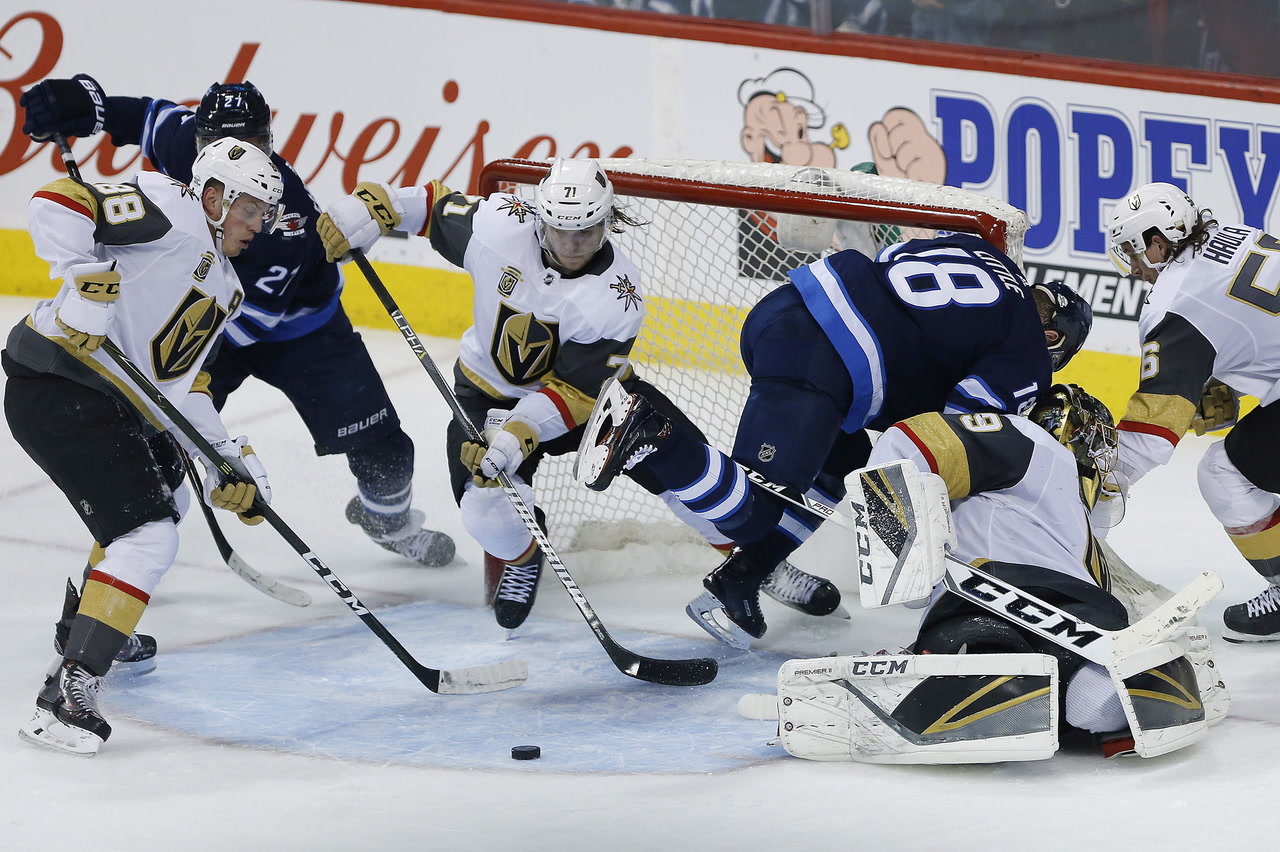 Following a 6-3 win over the Columbus Blue Jackets, head coach Gerard Gallant talks about the Vegas Golden Knights ability to fight back when they're down.
After defeating the Columbus Blue Jackets 6-2, Vegas Golden Knights center William Karlsson talks about playing his former team.
The Hall of Fane coach credits GM George McPhee for putting a strong team on the ice after watching the Knights in Tampa Thursday, Jan. 18, 2018 (Steve Carp/Las Vegas Review-Journal)
New owners MGM Resorts will integrate a professional franchise into Las Vegas' busy sports landscape that's shared with the 51s, Lights FC, Golden Knights and Raiders.
Creating an identity: Coach Bill Laimbeer inherits a team from San Antonio that hasn't made the playoffs or had a winning season since 2012.
READ MORE (Las Vegas Review-Journal)
After returning home, Jagr says he's far from finished

NBCSports.com

Sabres' Larsson suspended two games for cross-checking Trocheck

NBCSports.com

Wild winger Nino Niederreiter to return against Golden Knights

TwinCities.com-Pioneer Press

Knights set expansion wins record

Gulf Times

Best expansion team, ever. Already. Everything you need to know about the ...

Toronto Sun

NHL on NBCSN: High-flying Golden Knights travel to Minnesota to take on Wild

Yahoo Sports

Minnesota Wild to be full strength for just the third time this season

Minneapolis Star Tribune

Morning Skate: The NHL's controversial goaltender interference rule has become ...

SB Nation

Live Blog: Wild pull ahead of Golden Knights early

Las Vegas Sun