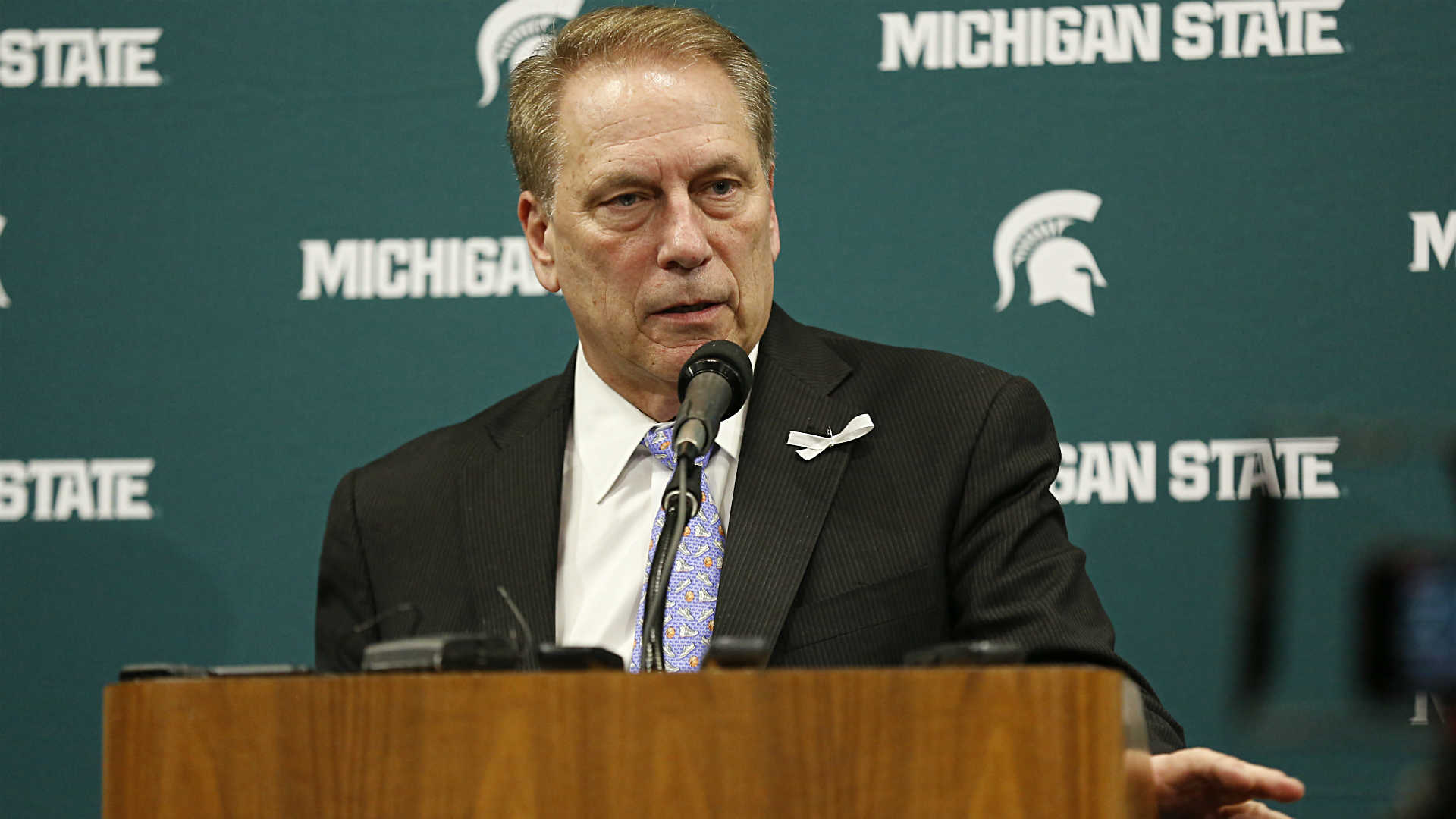 It took a moment to recognize what Michigan State Coach Tom Izzo was trying to say, was willing to say, when he met with reporters following Friday night's perfunctory Big Ten basketball game against Wisconsin.
At first there was a gentle threat that he would be speaking only about the game following a short statement conveying little that was new — and nothing at all about the departures of university president Lou Anna K. Simon and athletic director Mark Hollis from their positions following the sentencing of Larry Nassar, a sports physician who sexually assaulted scores of girls and young women, in particular female Olympic gymnasts, while employed at a university clinic.
Izzo was drawn into the hurricane of negative publicity that tore across the MSU campus this month in part because he had defended Simon last Friday with some contradictory language that at first acknowledged "Nassar permanently damaged and changed the lives of so many of those people" and then reversed to, "I hope the right person was convicted." The latter part drew more attention, and led to him issuing an apology and clarification that acknowledged Nassar "deserves all the punishment he receives."
More so, however, Izzo became an issue because of an ESPN report that detailed concerns about how Michigan State handled sexual assault and similar cases on campus, particularly by athletes.
"I hope that I'm a big part of the healing process for them," Izzo said, again affirming his obviously strong belief his career at Michigan State will continue well into the future.
READ MORE (Sporting News)
Why Tom Izzo should have been more transparent and accountable during his news ...

Yahoo Sports

Michigan State coach Tom Izzo shoots down rumors: 'I'm definitely not retiring'

CBSSports.com

Mark Dantonio denies allegations concerning handling of sexual assault complaints

ESPN

Report: Michigan State's cover-up extensive; Dantonio, Izzo say they'll stay

Chicago Sun-Times

Izzo 'not retiring,' hopes to help Nassar survivors heal

The Detroit News

It's becoming clear: Michigan State prized image protection far more than the ...

Yahoo Sports

Michigan State athletic director retires in wake of scathing ESPN report

Tampabay.com

Michigan State's Tom Izzo: 'I'm Not Going Anywhere'

Sports Illustrated

Mark Dantonio labels reports that he's resigning 'absolutely false'

NBCSports.com