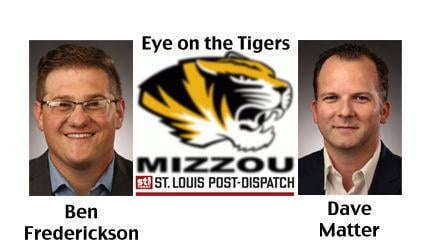 Before Missouri basketball legend and current university curator Jon Sundvold was on the SEC Network call for Mizzou's meeting with No.
19 Auburn on Wednesday night, he stopped by the Eye on the Tigers podcast to talk Tigers hoops and the SEC at large.
Sundvold joins Mizzou beat writer Dave Matter and sports columnist Ben Frederickson to break down how Mizzou matches up against Auburn, the secret to Auburn's success this season, and the increased competitiveness of the league as a whole.
Sundvold shares his pick for the league's best team, and how he thinks the potential return of Michael Porter Jr. could help the Tigers.
Matter and Frederickson also discuss the commitment of East Mississippi Community College quarterback Lindsey Scott Jr., who could become Drew Lock's replacement in 2019.
READ MORE (STLtoday.com)
Auburn basketball looking to avenge end-of-season loss to Missouri

AL.com

'He's becoming one of the best guards in the league': How Bryce Brown has ...

The Auburn Plainsman

Auburn back in 1st after road win

Rivals.com (press release)

Auburn still has SEC Tournament loss to Missouri 'filed away' entering tonight ...

Opelika Auburn News

Instant analysis: Once again, Auburn basketball's big second half saves the day

SECcountry.com

No. 19 Auburn pulls away from Missouri, 91-73

WMDT

Auburn basketball aiming to get back to fast starts

Brinkwire (press release)

Auburn University introduces new athletic director

DadevilleRecord.com

Randy Smith: FBI Investigation Still Looms At Auburn

The Chattanoogan