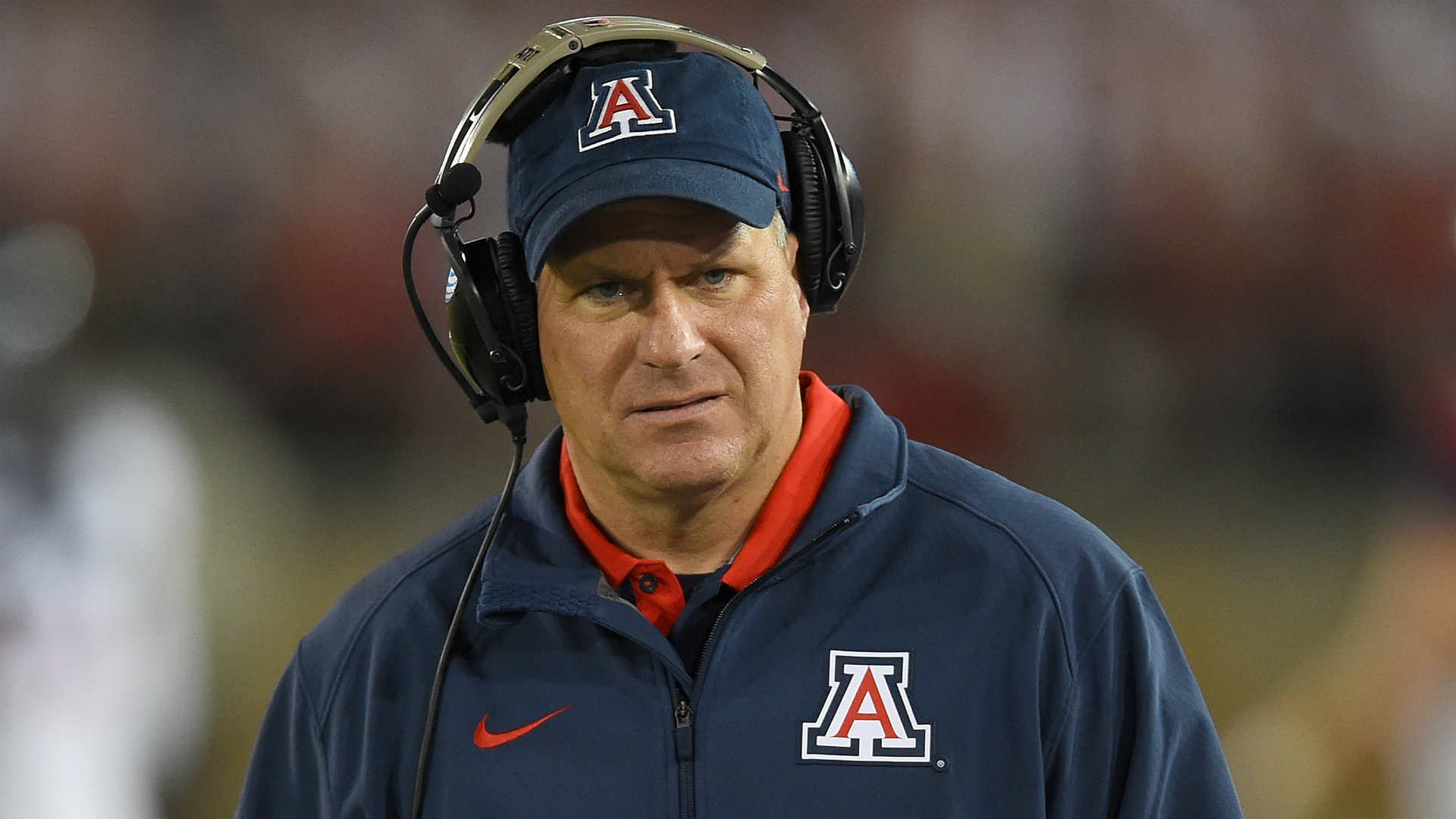 "Today is a difficult day for the University of Arizona, but also a day on which we reaffirm our commitment to our values — and to ourselves," began the statement, which was co-signed by University of Arizona President Robert C. Robbins and athletic director Dave Heeke.
The statement went on to say Rodriguez's employment had been terminated, "effective immediately," and separation terms of the contract will be honored.
In an email to USA Today after his termination became public, Rodriguez confessed he had engaged in a "consensual extramarital affair."
The university's statement concluded that the "specific harassment allegations against Mr Rodriguez could not be substantiated … however, Arizona athletics did become aware of information, both before and during the investigation, which caused it to be concerned with the direction and climate of the football program."
The 54-year-old Rodriguez has an overall coaching mark of 118-83 in 16 seasons, including previous stops at West Virginia and Michigan.
READ MORE (Sporting News)
Arizona Fires Rich Rodriguez After Investigation Into Misconduct

New York Times

Arizona football coach Rich Rodriguez fired amid sexual harassment claim

CBS News

Arizona parts ways with head football coach Rich Rodriguez

Pac-12.com

Arizona fires coach Rich Rodriguez amid misconduct allegations

CBSSports.com

Arizona fires Rich Rodriguez as claim is filed against him

Yahoo Sports

With Lawsuit Looming, Arizona Fires Coach Rich Rodriguez

Sports Illustrated

Rich Rodriguez Fired as Arizona HC Amid Sexual Harassment Allegations

Bleacher Report

Rich Rodriguez fired as Arizona cites 'direction and climate' of football program

Washington Post

Arizona fires Rodriguez amid hostile workplace claim

ABC News