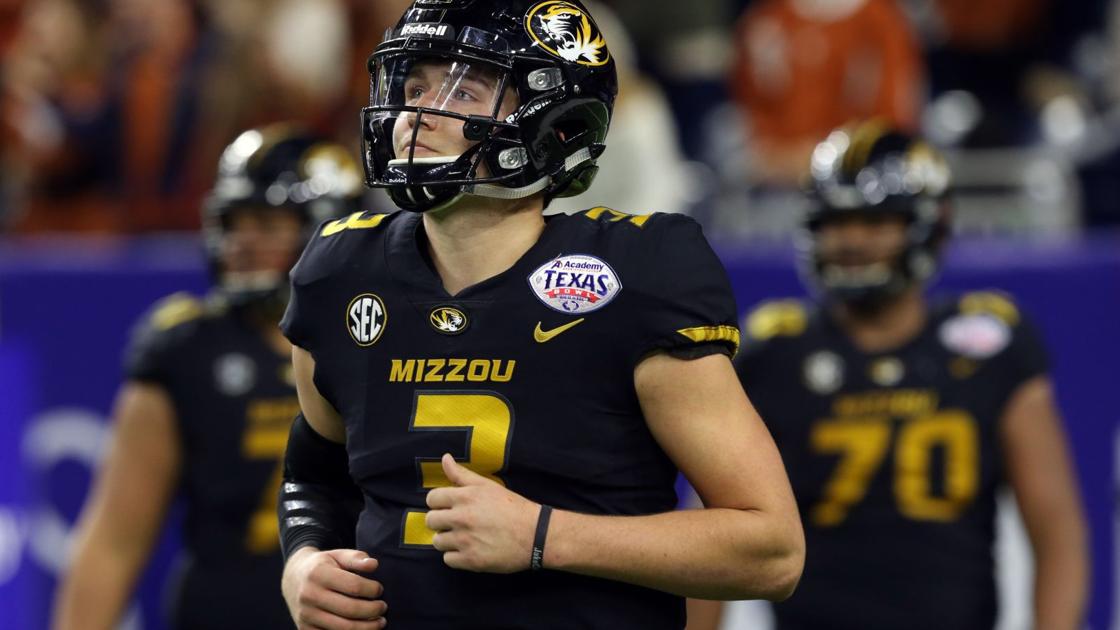 Some healthy distance from Mizzou's 33-16 Texas Bowl Loss has allowed time for an analytical, unemotional evaluation of Odom's program as he enters his third season as head coach.
During their streak they beat Idaho, Connecticut, Florida, Tennessee, Vanderbilt and Arkansas by a combined score of 308-128.
I suppose Purdue could wind up ranked when the final poll comes out, thanks to its win against Arizona in the Foster Farms Bowl.
It should not go unnoticed that two of the games the Tigers looked most unprepared for this season — a comeback win against FCS Missouri State and the Texas Bowl loss — came after Odom had the most amount of time to prepare his team.
If Lock makes the right call and returns for his senior season, this offense is loaded with talent moving forward.
READ MORE (STLtoday.com)
Top sports storylines at Mizzou in 2018 start with Porter, include Lock

Kansas City Star

Mizzou's Cunningham hurts knee in win

STLtoday.com

MU women defeat Alabama in SEC opener, Cunningham leaves injured

Columbia Daily Tribune

Tide's comeback against Missouri falls short

Tuscaloosa News

Mizzou women's basketball: First half recap and conference preview

Rock M Nation (blog)

Without Michael Porter Jr., this guard is leading Mizzou in points and minutes

Kansas City Star

The 5 best bowl games in Mizzou history

Team Speed Kills

Missouri women's basketball up to No. 15 in AP poll

Columbia Missourian

No. 16 Missouri women win 13th straight, beat Alabama 62-57

WTHR