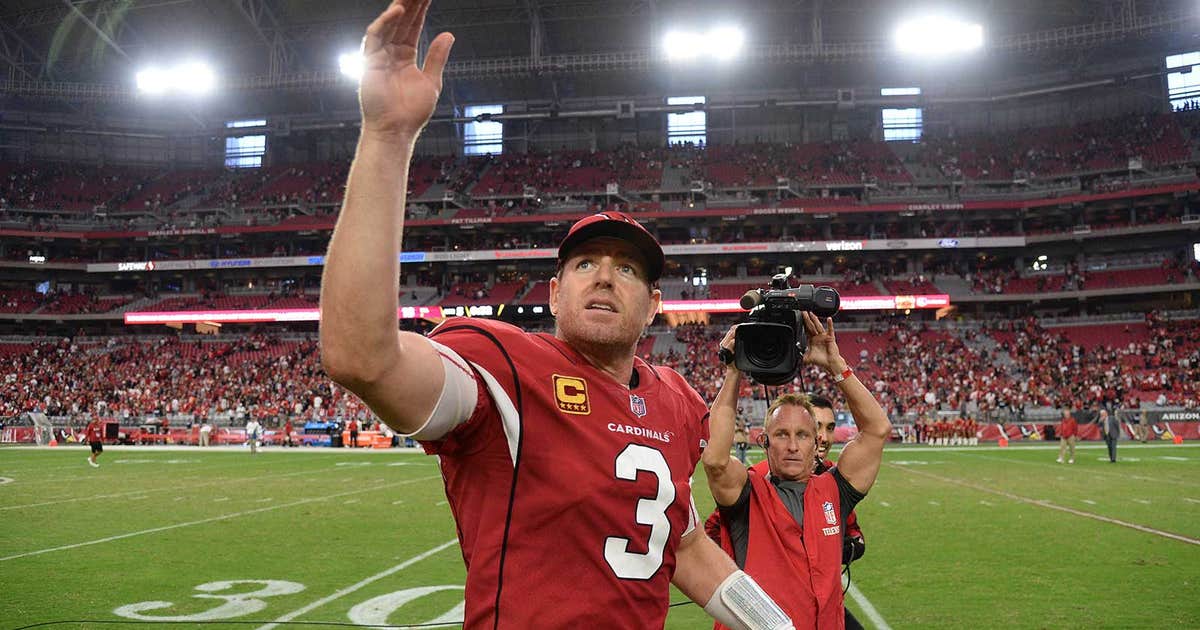 Arizona Cardinals quarterback Carson Palmer announced his retirement on Tuesday via an open letter released by the team via social media.
Palmer, who turned 38 last week, played the last five seasons of his 15-year career with the Arizona Cardinals, leading them to two postseason appearances in a late-career resurgence under head coach Bruce Arians, who announced his retirement a day earlier.
But his quest for a first Super Bowl appearance ended with a miserable performance against the Panthers — tossing four interceptions and losing two fumbles in a 49-15 loss.
Veterans Drew Stanton and Blaine Gabbert, who split starting duties after Palmer was injured, are both scheduled to become free agents.
With Palmer and Arians moving on, the team is still awaiting word from future Hall of Fame wide receiver Larry Fitzgerald on his plans for 2018.
READ MORE (FOXSports.com)
Cardinals QB Carson Palmer on retirement: 'I just know'

ESPN

Cardinals QB Carson Palmer retires after 15 seasons

USA TODAY

Arizona Cardinals QB Carson Palmer retires after 15 NFL seasons

The Daily Collegian Online

NFL Coaching Rumors: Candidates to replace Bruce Arians as Cardinals coach

CBSSports.com

Cardinals' Carson Palmer announces retirement in open letter to fans

Yahoo Sports

Carson Palmer, Cardinals QB, retires after 15 seasons, says his NFL career ...

New York Daily News

Arizona Cardinals quarterback Carson Palmer announces retirement

Arizona Sports

Carson Palmer announces retirement

Washington Times

BREAKING: Carson Palmer retires from NFL

DieHards