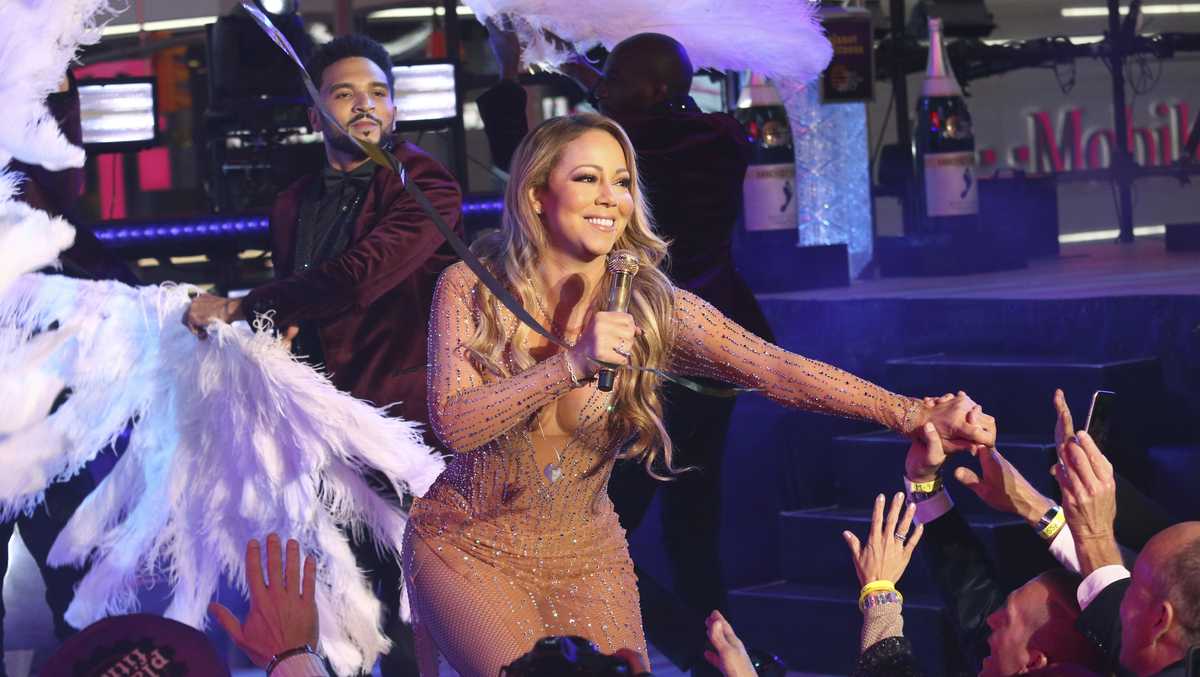 The Grammy-winning singer's live performance in Times Square on New Year's Eve 2016 was marked by problems.
She was visibly upset and at points stopped singing, despite a pre-recorded track playing in the background.
Afterward, Carey posted a meme of herself on social media with the message "(expletive happens)." But it also led to a public spat between the best-selling singer and Dick Clark Productions as to who was at fault, with Carey's camp charging sabotage with technical glitches, including faulty ear piece, and dick clark productions denying the claims and charging she hadn't rehearsed enough.
"We can all agree that last year didn't go exactly as planned and we are thrilled to move forward together to provide America with an incredible night of music and celebration on Dick Clark's New Year's Rockin' Eve with Ryan Seacrest 2018," a joint statement released to The Associated Press said.
Other performers already announced for the live Times Square show include Camila Cabello, Nick Jonas and Sugarland.
READ MORE (WBAL Baltimore)
Tony tracks rain moving through Maryland

WBAL Baltimore

What is Festivus? The story behind Seinfeld's made-up holiday

KSDK

Festivus Memes & Jokes For The 'Rest Of Us'

Romper

The real-world science behind the out-of-whack seasons in 'Game of Thrones'

WLWT Cincinnati

Festivus: The Holiday For The Rest Of Us, Explained

UPROXX

Trooper recalls giving family heart-wrenching news on Christmas Eve

KOCO Oklahoma City

Rand Paul Gets Into The Holiday Spirit With A Festivus Tweetstorm

Delmarva Public Radio

'What a coward,' says daughter of crossing guard killed by hit-and-run driver

WISN Milwaukee

Where Y'at 6 picks for weekend of Dec. 22 to Dec. 24, 2017

WDSU New Orleans