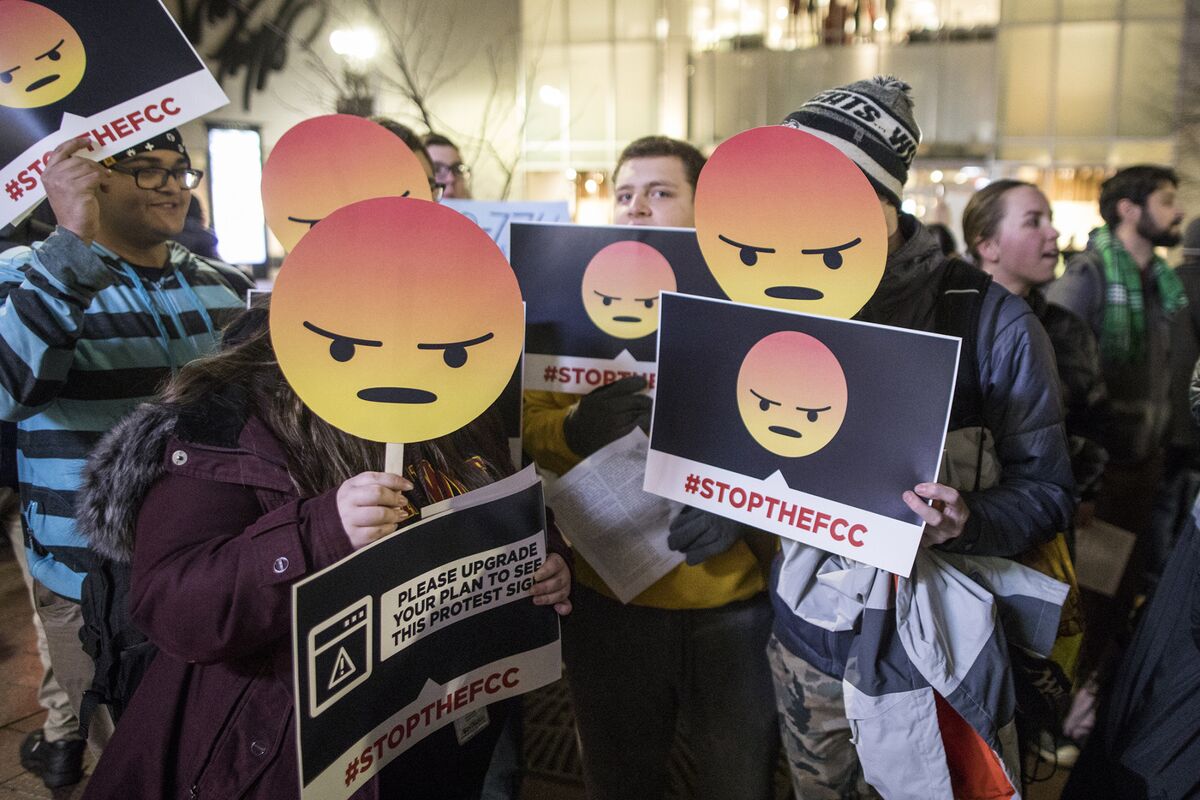 Critics, including one of the FTC's own commissioners, Democratic appointee Terrell McSweeny, say those agencies don't have expertise and act only after abuses occur, rather than setting rules that guide behavior.
The FTC's ability to do so may hinge on its winning a court fight with AT&T Mobility LLC over the carrier's alleged failure to tell customers who signed up for unlimited data that it would throttle that flow after a pre-set volume.
The reasoning was that parent company AT&T Inc. still provides conventional landline telephone service, making it a common carrier -- something the trade commission is barred from regulating.
New York State Attorney General Eric Schneiderman also announced plans to sue, as did Free Press, an activist group that helped organized the opposition to the FCC's party-line vote.
But the lawsuits face an uphill battle because courts generally defer to the expertise of federal agencies, said James Speta, a Northwestern University law professor who favored the Net Neutrality rules.
READ MORE (Bloomberg)
What the FCC rollback of 'net neutrality' means to you

Phys.Org

What is net neutrality and why you should care

euronews

Who Loses in the War Against Net Neutrality?

New Republic

Remember The Man Who Killed The Internet

WBUR

With 3-2 vote, FCC scraps Net neutrality

Arkansas Online

Donald Trump hands Internet control over to BIG BUSINESS in 'disastrous ...

Express.co.uk

FCC votes along party lines to end 'net neutrality'

KSAT San Antonio

After FCC Abandons Net Neutrality, States Take Up the Fight

WIRED

Individual states gear up to take on the FCC's net neutrality repeal

Digital Trends