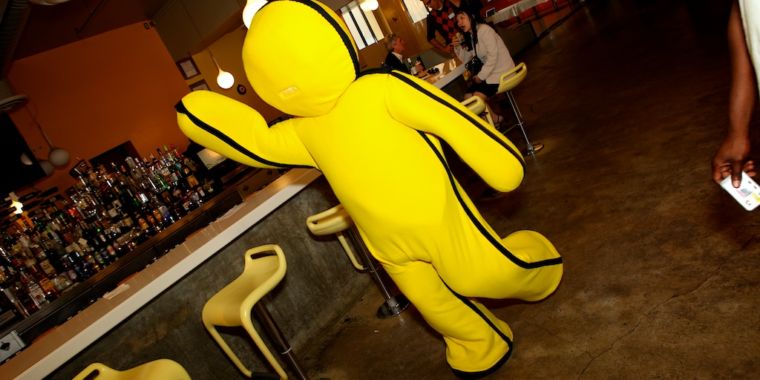 We know that, while some of the Ars audience were 1337 sysops on IRC channels, for a lot of us, AIM was the primary way to connect with our friends online across town and around the globe.
I'd play this cat and mouse with girls, leaving tiny innuendos when I could while never taking a chance by telling anyone how I really felt.
I remember that there was no real verification when creating accounts, so I just had dozens of alts just because I could (and mainly based on topical Simpsons references, fosterpussycatkillkill was one I had, plus foslerpussycatkillkill).
When I met my future husband via LiveJournal, we moved on to chatting on AIM—his college didn't have a cell tower yet, so phone calls were not a great option.
Looking purely at language, as perhaps the most obvious and flexible of cultural indicators, AIM ushered in a massive influx of tech-speak into the modern vernacular.
READ MORE (Ars Technica)
RIP, AOL Instant Messenger

Engadget

AOL Instant Messenger shuts down after 20 years

WTVD-TV

AOL Instant Messenger Signs Off For Good On Friday

CBS Philly

After 20 years, AIM goes away today. These are your most memorable moments

Philly.com

AOL Instant Messenger Officially Ends Its 20-Year Run on Friday

Fortune

Goodbye: AOL Instant Messenger Signs Off For Good On Friday

Patch.com

AOL Instant Messenger shuts down tomorrow

FOX Carolina

Reminder: After 20 years, AIM officially shuts down tomorrow

9to5Mac

AOL Instant Messenger (AIM) signs off for good

HEXUS