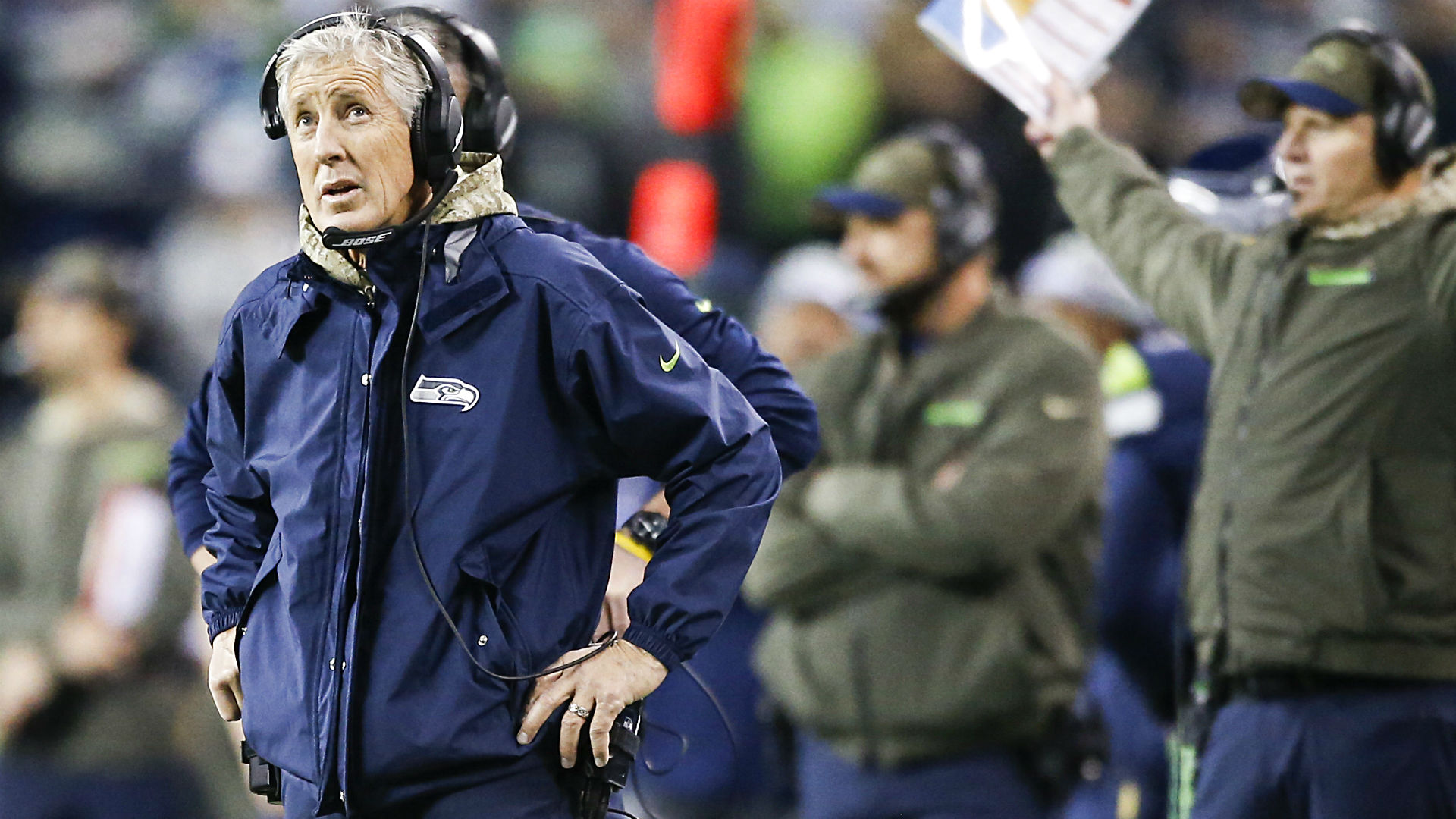 They're not the Packers, Cowboys, Texans, Colts, Giants … it's a long list, and the 6-4 Seahawks, still one game out of the NFC West lead and holding the tiebreaker on the Rams, aren't on it.
It absolutely felt that way Monday night in Seattle, seeing the Seahawks lose 34-31 (after, yes, a Walsh miss), knowing Carroll had risked a likely three points at the end of the first half with a fake field goal, then seeing the play fail and getting them nothing.
And they just keep on mattering, because Carroll also has his team competing even though, in this case, it didn't have Richard Sherman and Kam Chancellor against Matt Ryan and a Falcons offense that's finding itself again.
He got them in position to force overtime yet again, much the way he dragged them to the win over the Texans and gave them a brief lead against Washington with similar late heroics.
Other teams buckle because they don't have a clear Plan B in case of emergency, no adjustments or no reliable backup or no motivation to handle the adversity.
READ MORE (Sporting News)
Seahawks encouraged but miss defensive stars on critical plays in loss vs. Falcons

USA TODAY

Seahawks coach Pete Carroll defends failed fake field goal, challenge in loss ...

USA TODAY

Ryan's 2 TD Passes Enough as Falcons Hold off Seahawks 34-31

U.S. News & World Report

Short-handed Seahawks no longer have same leeway for errors

News & Observer

Falcons hold on for 34-31 victory over Seahawks

Yahoo Sports

What the Falcons had to say after the 34-31 win over the Seahawks

MyAJC

Seahawks lose Shaquill Griffin, Oday Aboushi and their newest starting running ...

Seattle Times

Falcons beat Seahawks after Blair Walsh misses FGA

NFL.com

Seahawks defense unrecognizable in Week 11 loss

NFL.com