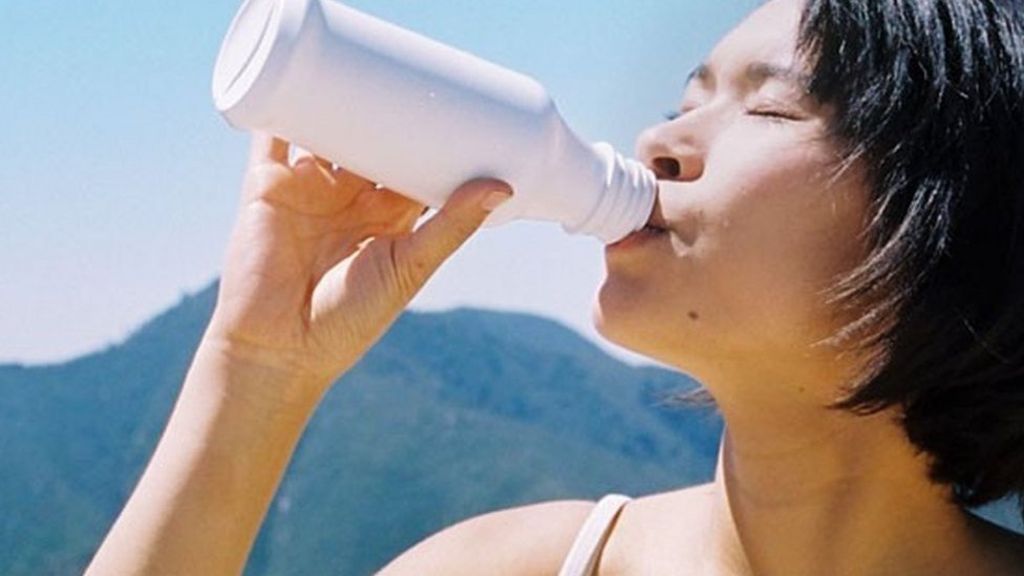 Image copyrightSoylentImage caption Soylent The makers of Soylent, an on-the-go Meal Replacement powder for busy professionals, say they are no longer allowed to sell the product in Canada.
The powdered substance is advertised as providing all the nutrients a person needs, without the hassle of chewing.
"Although we feel strongly that these requirements do not reflect the current understanding of human nutritional needs, we respect the CFIA's regulations and will fully comply with any regulatory action they deem appropriate."
Media captionThe story behind SoylentThe product is named after the dystopian 1973 science fiction film Soylent Green, in which overpopulation and global warming have forced the human race to subsist on engineered food, including a product made from human remains.
The company says each bottle contains 20% of your daily nutrients and 400 calories, and is made from soy protein and other natural supplements.
READ MORE (BBC News)
Meal replacement company Soylent has imports blocked in Canada

CTV News

Canada Bans Soylent For Not Being Real Food

Eater

Canucks have beef with Soylent as to whether or not it's a real meal deal

DeathRattleSports.com

Canada Bans Sale of Soylent

PCMag India

Soylent banned in Canada over nutritional requirements

Engadget

Sorry Canada. No Soylent For You

Fortune

Soylent Banned In Canada For Not Actually Being A Meal

Gizmodo Australia

Soylent meal replacement banned in Canada

KTVZ

Soylent banned in Canada over its meal replacement claim

SlashGear