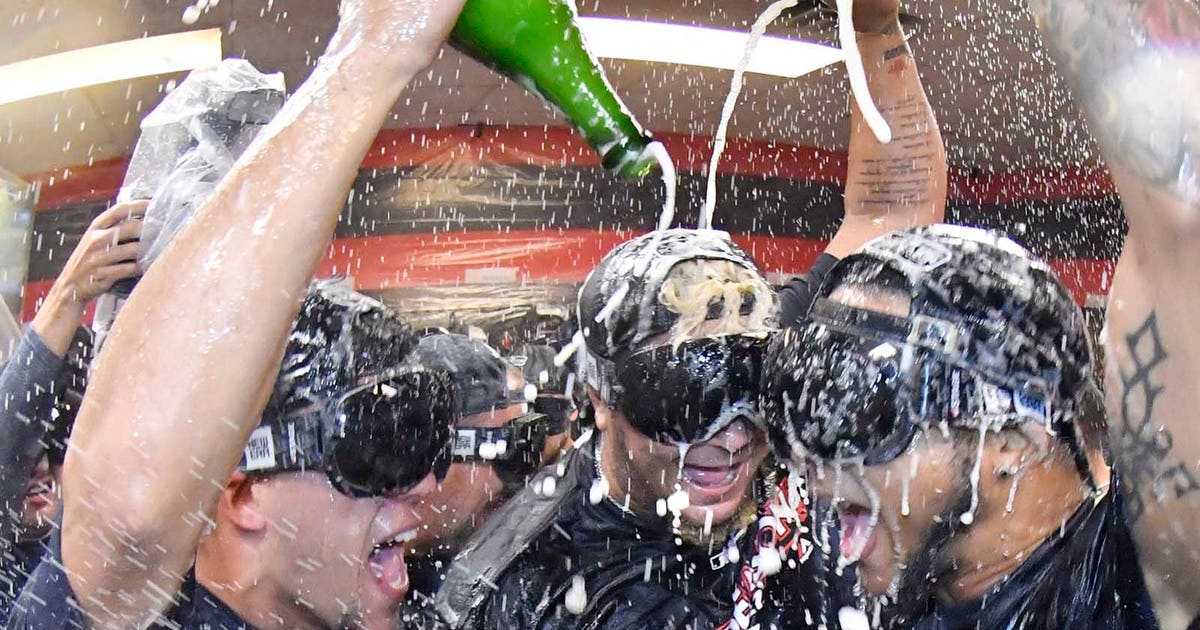 Moments after the Angels lost — and almost two hours after they were beaten — Minnesota's players, coaches and manager Paul Molitor celebrated in their clubhouse with champagne and beer, dousing each other during a party that didn't seem possible just a few months ago.
The Twins defied the odds, and they'll now enter a tournament where are all bets are off and where one bad bounce or big inning can propel an underdog to the top.
Minnesota dealt closer Brandon Kintzler to Washington and shipped pitcher Jaime Garcia to the Yankees just days after he arrived.
Their bats came alive, their pitching held up and Molitor squeezed everything he could out of a young lineup that lacks star power but is deep and dangerous.
The Twins also stuck together despite being without All-Star third baseman Miguel Sano, who hasn't played since Aug. 19 after fouling a ball off his left shin, but could be back at some point in the postseason.
READ MORE (FOXSports.com)
Twins make history by going from 103 losses to playoff team

Yahoo Sports

Feeling Minnesota: Twins clinch unexpected playoff spot

Chron.com

Miguel Sano progresses to taking swings

Minneapolis Star Tribune

Twins clinch final AL wild card after Angels lose

USA TODAY

Danny Salazar makes postseason bid with 9 strikeouts as Cleveland Indians beat ...

cleveland.com

Twins get the help they needed to clinch wild card

Duluth News Tribune

10 Things to Know for Today

National Post

Paul Molitor explains Twins' pitching change that wasn't in Tuesday's win

Duluth News Tribune

Twins clinch second AL wild card spot thanks to Angels' loss to White Sox

CBSSports.com