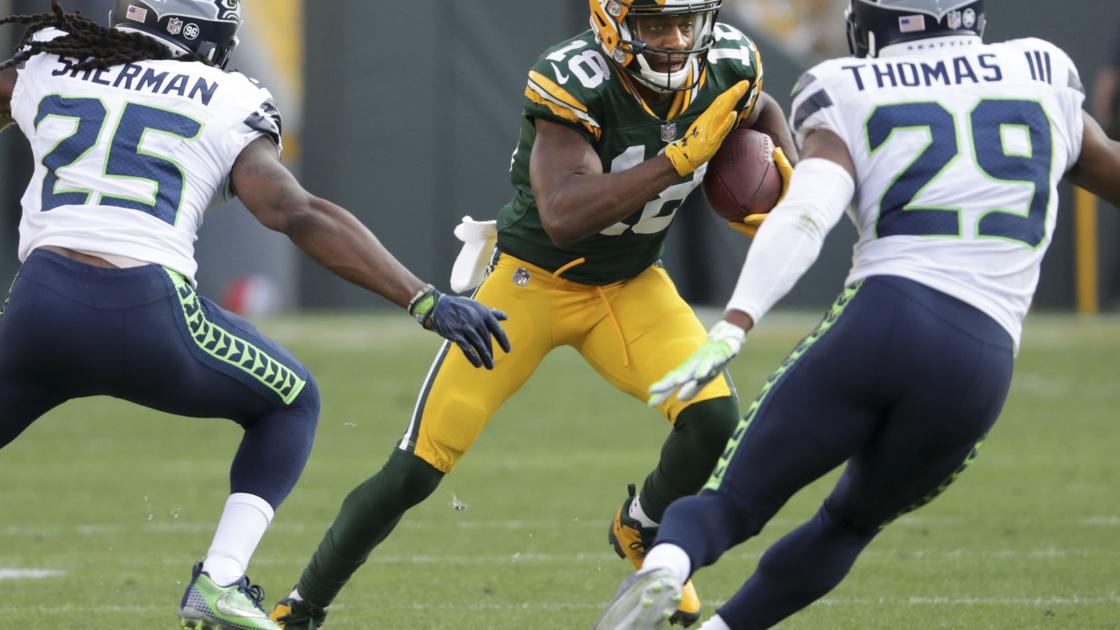 Although coach Mike McCarthy stopped short of ruling Bakhtiari (hamstring) and Bulaga (ankle) out for his team's game against the Chicago Bears at Lambeau Field, it's pretty clear that the Packers will have to cobble together an unconventional offensive line in front of quarterback Aaron Rodgers.
They signed tackle Ulrick John off the Arizona Cardinals' practice squad to take Murphy's roster spot, but he's new to the system and figures to be an emergency backup against the Bears.
Patrick spent all of last season on the practice squad and made the 53-man roster coming out of camp, meaning at least the Packers would be fielding the five linemen who've been in their system the longest.
The news was far better on wide receiver Randall Cobb, who suffered a chest injury during the second half of the Sept. 17 game against the Falcons and didn't play last Sunday.
Cobb, running back Ty Montgomery (wrist), safety Kentrell Brice (groin), linebacker Jake Ryan (concussion/hamstring) and defensive tackle Quinton Dial (chest) were all removed from the injury report and are expected to play.
READ MORE (Winona Daily News)
Fantasy Football: Week 4 TE rankings

Newsbug.info

Packers rolling with the punches at tackle

Packers.com

The view from Green Bay: Where can the Bears can exploit the Packers?

The Athletic

Packers list David Bakhtiari, Bryan Bulaga as doubtful for Bears

ESPN

Packers injury report: David Bakhtiari and Bryan Bulaga doubtful, Mike Daniels ...

Acme Packing Company

Green Bay Packers tackle major injury issues on offensive line

Newsline

Packers list David Bakhtiari, Bryan Bulaga as doubtful vs. Bears

Packers Wire

Packers: Kyle Murphy placed on IR; David Bakhtiari, Bryan Bulaga practice in ...

Madison.com

Murphy joins fellow linemen in IR

Wisconsin Radio Network