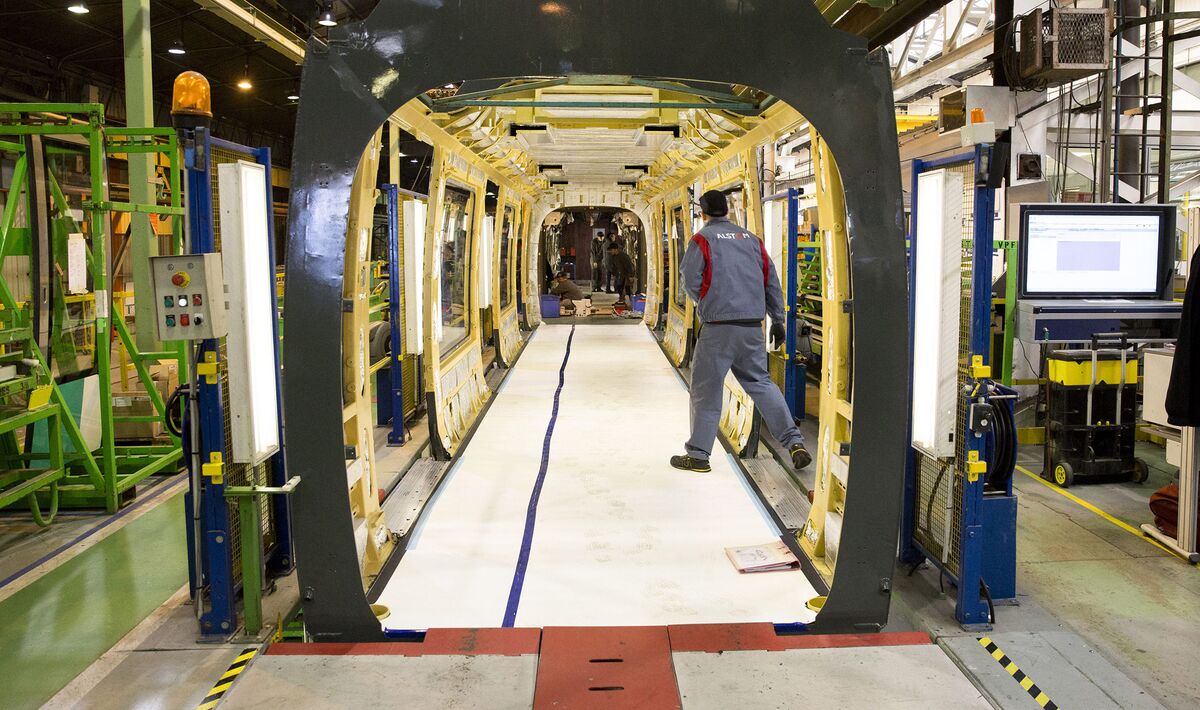 The ill-tempered contest between Alstom and Siemens has been a feature of the sector for decades and reached boiling point in 2011, when the pair engaged in a public spat over the safety of competing high-speed models they were pitching to Channel Tunnel express operator Eurostar International Ltd.
While the TGV was still the fastest railed vehicle after a 357.2 mile per hour run in 2007, the loss confirmed the pressure facing Alstom not just in the shape of Siemens but also from increasingly export-oriented Asian manufacturers and Canada's Bombardier Inc., which had become the largest western train-maker following the 2001 purchase of Daimler AG 's Germany-based Adtranz arm.
While the French company gained GE's signalling unit, giving it critical mass in one of the most profitable areas of rail technology, the transaction ultimately left it without the heft to fund expensive new train and engineering projects, Leenan told Bloomberg.
Yet Siemens, too, had seen the writing on the wall as overcapacity in Europe ate into rail margins, accentuated by the entry of Shinkansen partner Hitachi, which established its global headquarters and a major factory in the U.K. after winning a 5.7 billion-pound ($7.7 billion) express-train contract there.
The failed intervention created resentment between Siemens CEO Joe Kaeser and his then opposite number Patrick Kron, with the German company turning to Bombardier in its bid to stem the Asian tide through proposed joint ventures in train manufacturing and signaling.
READ MORE (Bloomberg)
The Latest: Siemens-Alstom Merger Aims to Save $554 Million

U.S. News & World Report

France backs Siemens-Alstom rail deal despite job fears

Reuters

Alstom, Siemens to merge rail businesses to counter China's CRRC

CNBC

Siemens CEO says picked Alstom for financial strength, CEO

Reuters

France defends new Franco-German rail giant

Yahoo Singapore News

France, Italy expected to announce deal on French shipyard

ABC News

European stocks hit ten-week high led by Alstom after Siemens deal

Reuters

Siemens, Altstom create European rail giant

Deutsche Welle

Alstom, Siemens merge rail business to create "European champion in mobility"

Xinhua