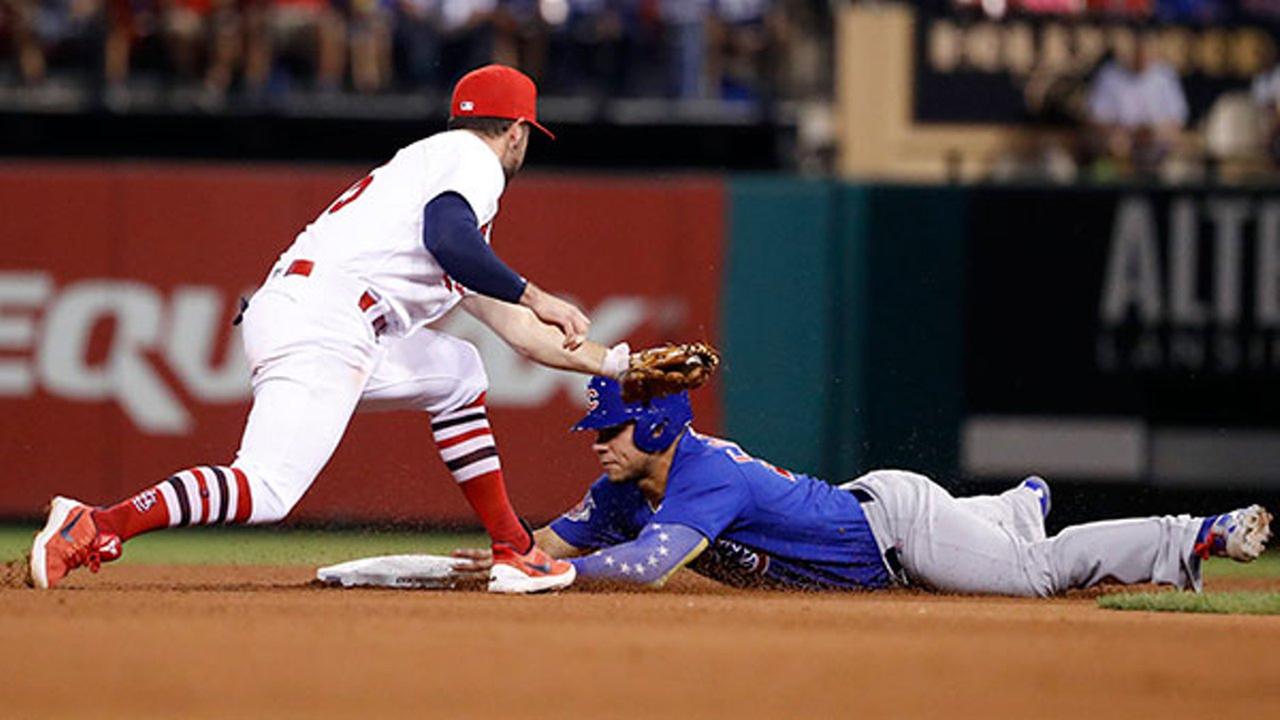 The Cubs are one game away from clinching the National League Division title.
The Cubs could have clinched Tuesday night if they had won against the Cardinals or if the Milwaukee Brewers had lost against the Cincinnati Reds.
Monday night the Cubs dominated the diamond in St. Louis against the Cardinals.
Fun Fact: This week in 1935, the Cubs clinched the NL pennant in a double-header sweep of the St. Louis Cardinals.
But can they shake the championship hangover that has plagued other teams?If they win, the Cubs would become the first world champs in 5 years to make it back into the playoffs the following season.
READ MORE (WLS-TV)
Cardinals and Brewers put a hold on inevitable Cubs celebration

Chicago Tribune

Cardinals Hang On For 8-7 Win Over Cubs

CBS St. Louis

Chicago Cubs' Maddon applauds Russell's 'cheesy' move

Chicago Daily Herald

Duke rescues erratic Martinez in fifth

Olean Times Herald

Cubs Lose to Cardinals, Leaving Magic Number at 1

NBC Chicago

Cubs' Jon Lester doesn't understand why Nacho Man is famous

Washington Post

The Cubs will try to clinch the NL Central on Tuesday

Yahoo Sports

Flying Cub Turns Cardinals Fan Into #nachoman

CBS St. Louis

Get off my lawn: Jon Lester breaks down big Cubs win

Comcast SportsNet Chicago