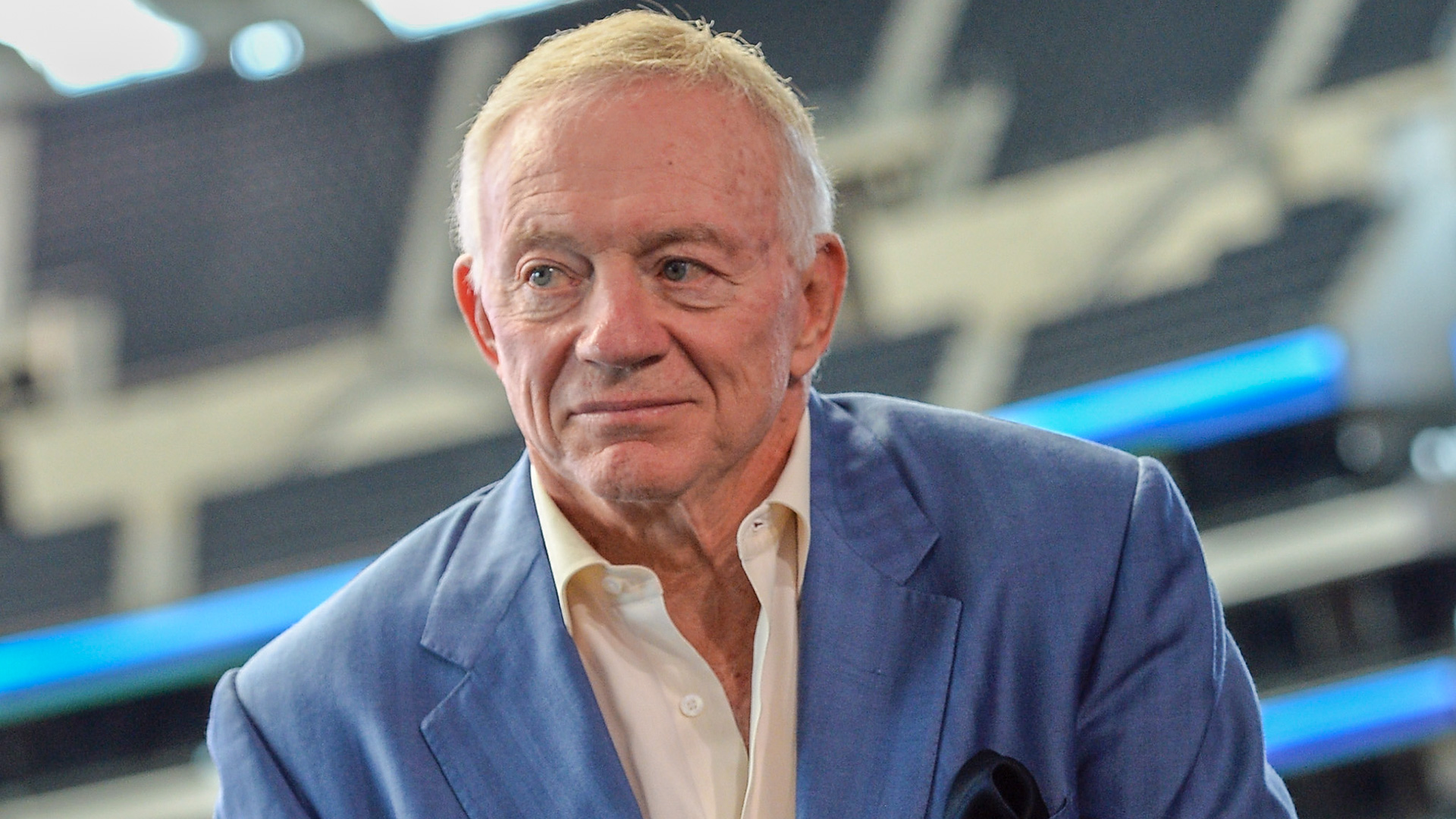 Jerry Jones surprised many on Monday night by kneeling with Cowboys players and coaches before the playing of the National Anthem at the team's game in Arizona.
"I do not think the place to express yourself in society is as we recognize the American flag," Jones told Fox Business at Forbes' 100th anniversary gala last week.
NFL players across the country linked arms, remained seated or knelt during the national Anthem on Sunday, following controversial comments by President Donald Trump.
Jones gave $1 million in 2016 to Trump's inaugural committee through a business called Gladstone Limited Partnership, according to federal records.
A fake news report about Jones went viral this week, claiming he told Cowboys players they would be fired if they don't stand for the anthem.
READ MORE (Sporting News)
Cowboys Kneel Before National Anthem Against Arizona

U.S. News & World Report

Steelers' Roethlisberger, Villanueva regret team's anthem protest, but for ...

Washington Post

Cowboys, Cardinals lock arms for national anthem in show of unity

ESPN

Cowboys Take A Knee In Prayer Before National Anthem

CBS DFW

Jerry Jones kneels with Cowboys players prior to anthem in Arizona

SFGate

Dez Bryant scores crazy Cowboys TD; Michael Irvin: 'Carrying the whole ...

Dallas News (blog)

Pro-Trump Dallas Cowboys Owner Jerry Jones Kneels with Players Before 'Monday ...

Daily Beast

What Cowboys are planning to do during anthem tonight

Dallas News (blog)

Sunday NFL ratings down, but here come the Cowboys, D-FW to lift the league up

Dallas News (blog)