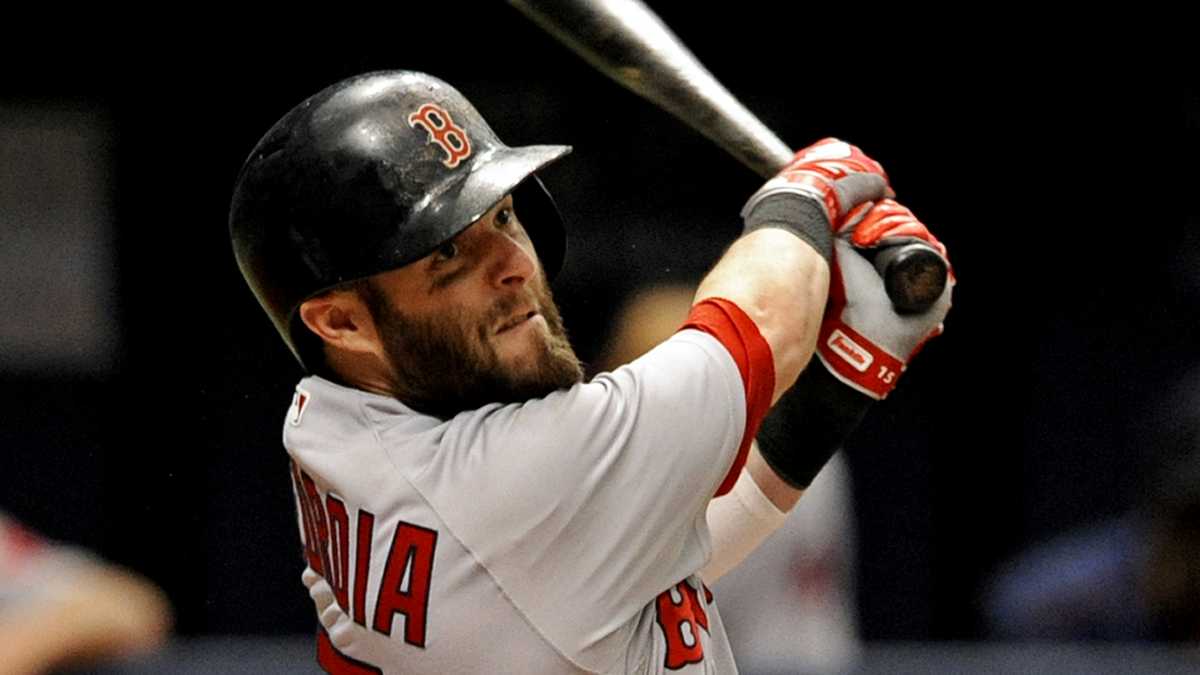 Sox 2B Dustin Pedroia bruises nose with foul ball
BALTIMORE — Red Sox second baseman Dustin Pedroia was struck in the face by his own foul ball and forced out of Boston's game against the Baltimore Orioles with a bruised nose.
Pedroia fouled a pitch off the plate, and the ball bounced up and struck him in the nose.
Pedroia held a towel to his face to stop the bleeding, but was in no condition to continue.
He was sidelined for several days after being clipped at second base on a late slide by Manny Machado on April 21.
READ MORE (WCVB Boston)
Dustin Pedroia (nasal contusion) will be re-evaluated on Tuesday, no CT scan ...

MassLive.com

Dustin Pedroia exits game after taking check-swing foul off of his face

NBCSports.com

Dustin Pedroia exits Boston Red Sox game after taking foul ball to the face ...

MassLive.com

Pedroia leaves game with nasal contusion after fouling ball off his face

Comcast SportsNet New England

Dustin Pedroia exits after fouling pitch off face

FanRag Sports (blog)

Dustin Pedroia exits after being hit in face with foul ball

WEEI.com (blog)

Dustin Pedroia Fouls Ball Off Face, Leaves Game

Deadspin

Red Sox's Dustin Pedroia exits game after foul ball hits plate, then face

ESPN

Red Sox 2B Pedroia bruises nose with foul, is day to day

FOXSports.com