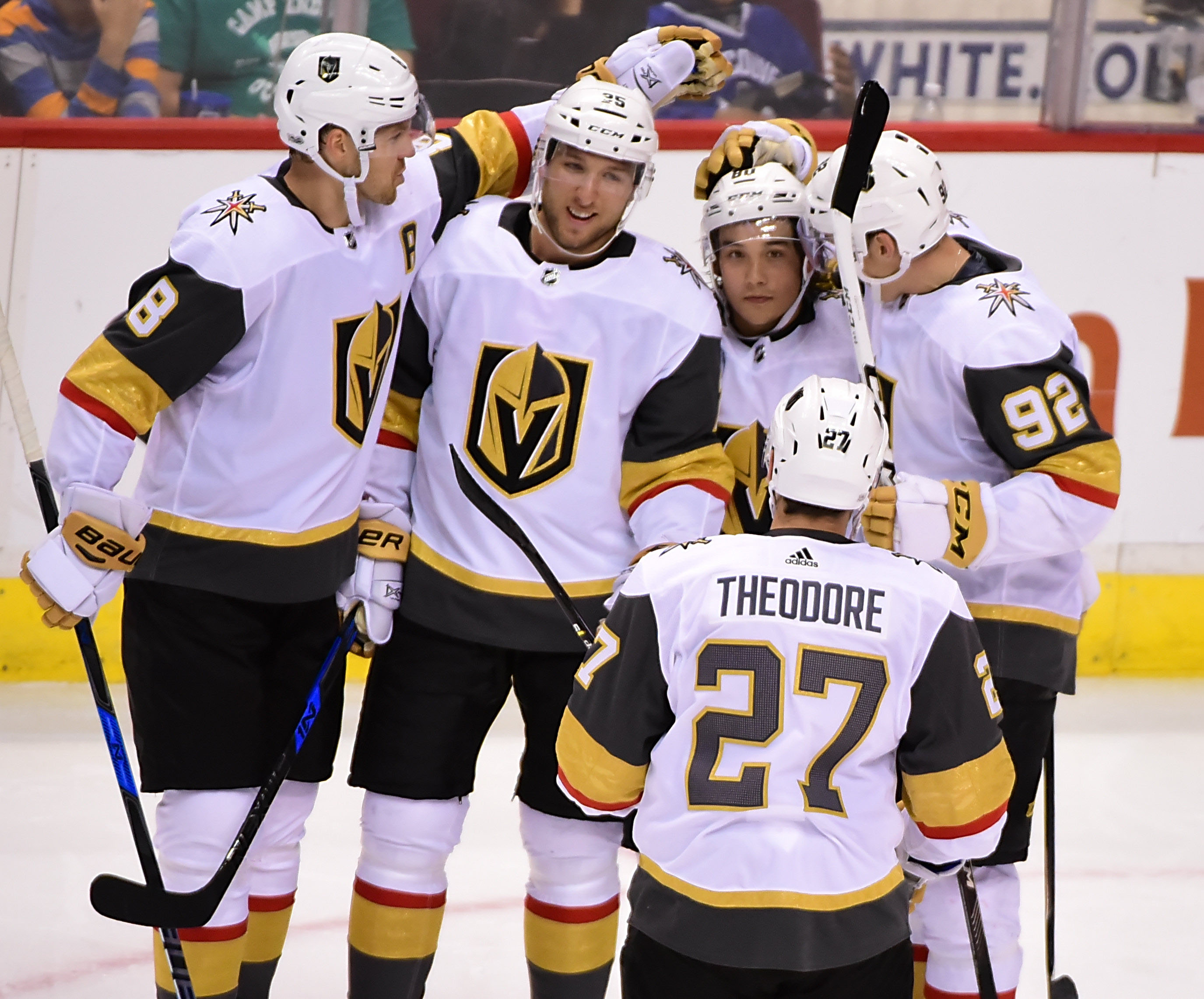 VANCOUVER, BRITISH COLUMBIA - By the time the Elvis Presley impersonator singing tunes between whistles had left the building, the NHL's newest franchise was already well on its way to victory in its first exhibition game.
Tyler Wong scored three times and added an assist to help the expansion Vegas Golden Knights rout the Vancouver Canucks 9-4 on Sunday.
The Golden Knights dressed a roster of mostly prospects and fringe NHLers, leaving behind the likes of forwards James Neal, Jonathan Marchessault, David Perron and Cody Eakin, defensemen Brayden McNabb and Deryk Engelland, and goalie Marc-Andre Fleury.
In the spirit of Vegas' debut, the Elvis impersonator sang classics like "Viva Las Vegas" and "Burning Love" during some of the TV timeouts at Rogers Arena for some added Sin City flair to what was, for the most part, a sloppy game.
"It's a once in a lifetime opportunity being able to be part of an expansion team," said Golden Knights forward Cody Glass, the sixth pick in the draft this summer.
READ MORE (KSDK)
London's Nick Suzuki had two points in first NHL preseason game

London Free Press

Young players give Golden Knights NHL debut to remember

NHL.com

Sept. 17: NHL Preseason Roundup

NHL.com

Ben Kuzma: Subban keeps stiff upper lip even though Canucks' defence looks set

The Province

Golden Knights score 9 goals, rout Canucks in first preseason game

NBCSports.com

Ben Kuzma: Amid rubble of lopsided loss to Vegas, Boeser looks like a gem again

The Province

I Watched This (Preseason) Game: Canucks 4, Golden Knights 9

Vancouver Courier

Canucks' Anton Rodin: Struggles in preseason debut

CBSSports.com

Golden Knights dominate Canucks 9-4 in preseason opener

Las Vegas Sun