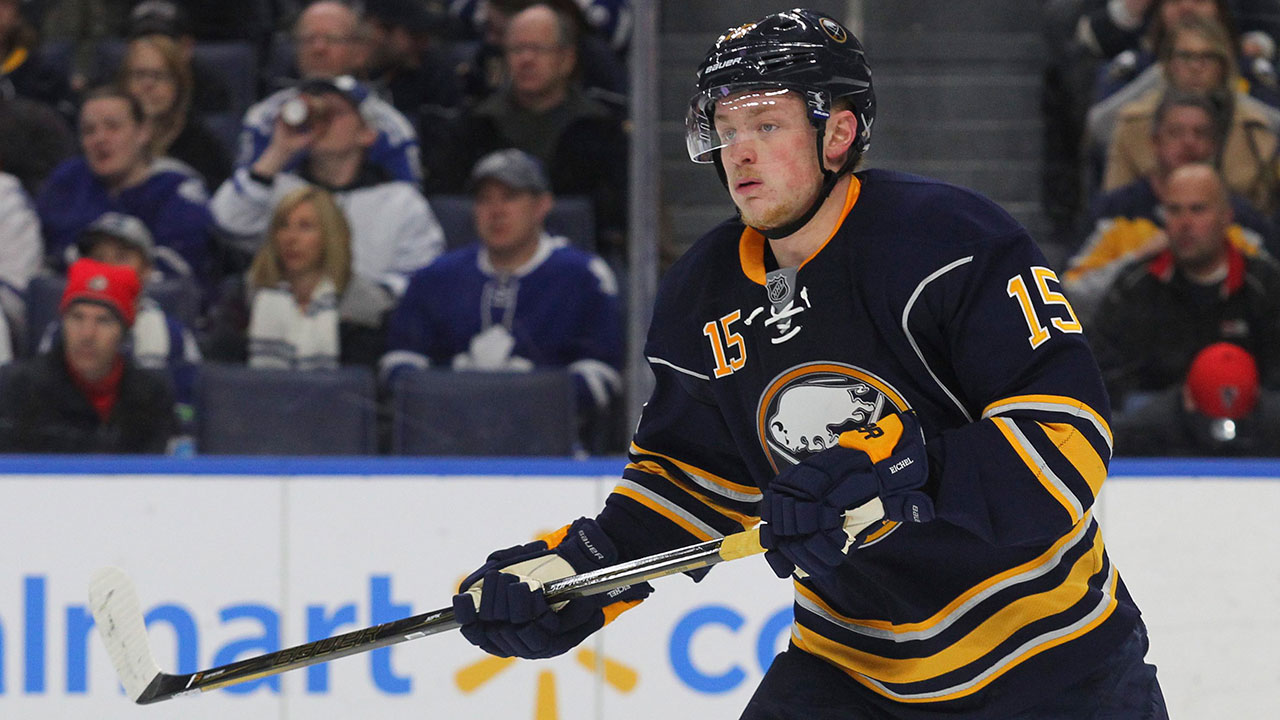 It's time the Buffalo Sabres got out of the Atlantic Division basement and make a big jump up in the Eastern Conference standings.
Some reasonably believed 2016-17 was going to be Buffalo's big break out, but a bottom-third offence helped sink them again — the consolation prize being Casey Mittelstadt with the eighth overall pick.
He was injured in the rookie tournament and hasn't been healthy for training camp yet with week-to-week status , so he's highly likely to go back to the AHL, where the team hopes to see some improvement.
In some ways, the Sabres are the Winnipeg Jets of the East: a team of patience that has built through the draft in recent years, but one that hasn't made any meaningful progress in the standings.
New Buffalo coach Phil Housley has shown signs in training camp that he wants to open up the attack and use all five players to push the pace aggressively, which would seem to suit their collection of defencemen and offensive forwards, beefed up with summer pick-ups Marco Scandella, Nathan Beaulieu and Jason Pominville.
READ MORE (Sportsnet.ca)
Sabres open preseason vs. Hurricanes: Five Things to Know

Buffalo News

Sabres' desire to inspire comes to a head – a stuffed buffalo head

Buffalo News

Sabres' Pu impresses Housley, who rewards him with preseason game

Buffalo News

Goloubef gets chance to earn a contract in Sabres' preseason opener

Buffalo News

Quietly competent Phil Housley ready to turn Buffalo Sabres around

ESPN

Storm Advisory for September 18: Carolina Hurricanes at Buffalo Sabres Game ...

Canes Country

Morning Skate: The need for speed is taking over the NHL

Comcast SportsNet New England

NHL Players to Watch: Sabres Eichel has plenty to prove

ABC News

Sabres' Marco Scandella: Sitting out Monday's game

CBSSports.com