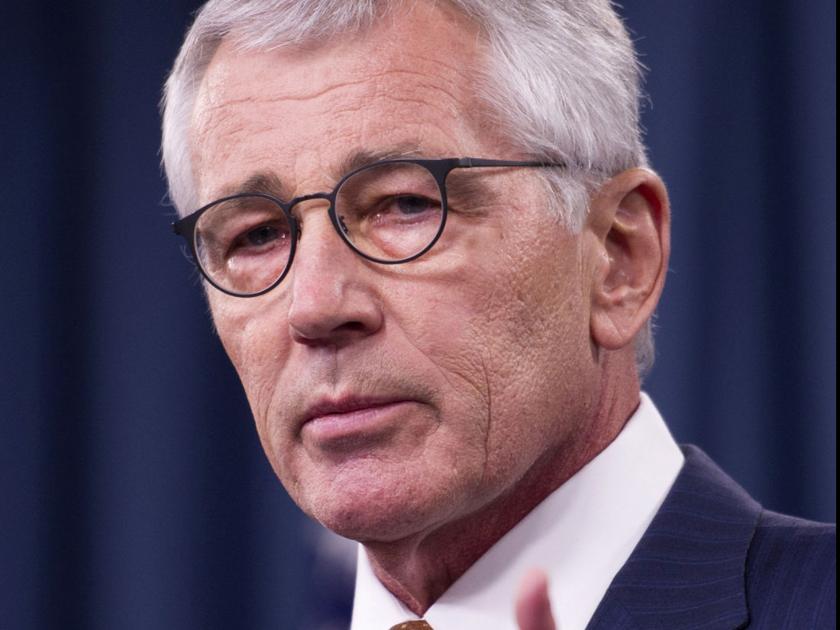 WASHINGTON — Americans can find lessons that apply today in filmmaker Ken Burns' new project "The Vietnam War," former Defense Secretary and Nebraska Sen. Chuck Hagel said after seeing much of it.
In an interview with The World-Herald, Hagel said the series examines many aspects of the war and those involved, including Americans who served in uniform, anti-war protesters back home and the North Vietnamese.
McCain, who spent more than five years as a prisoner of war, was greeted at the screening with a standing ovation, a tribute to his ongoing battle with brain cancer.
The Arizona Republican spoke of frequent visits to the Vietnam Veterans Memorial on the National Mall, a monument etched with the names of more than 58,000 dead soldiers.
Kerry agreed, listing as the lessons applicable to today: "Knowing what we're doing, being honest with our people, making war a last resort, exhausting diplomacy — these are all relevant to every choice we face."
READ MORE (Omaha World-Herald)
The brilliant, infuriating, boring, hypnotic Ken Burns documentary The Vietnam War

Vox

Ken Burns' New PBS Doc Wades Into Vietnam's Big Muddy

Newsweek

With TV epic, Ken Burns seeks fuller understanding of Vietnam War

Yahoo7 News

Too much loose talk about war

Newsday

Ken Burns' 'The Vietnam War': What time, what channel, livestream

Atlanta Journal Constitution

Ken Burns Vietnam War documentary eagerly anticipated by some, chance for ...

MassLive.com

PopPolitics: Ken Burns on Why It's Important to Compare Vietnam Era to Today ...

Newsline

Viewpoint: America returns to battlegrounds of Vietnam

The Daily Herald

Ten years in the making, "The Vietnam War" is broad and stunning

Salon