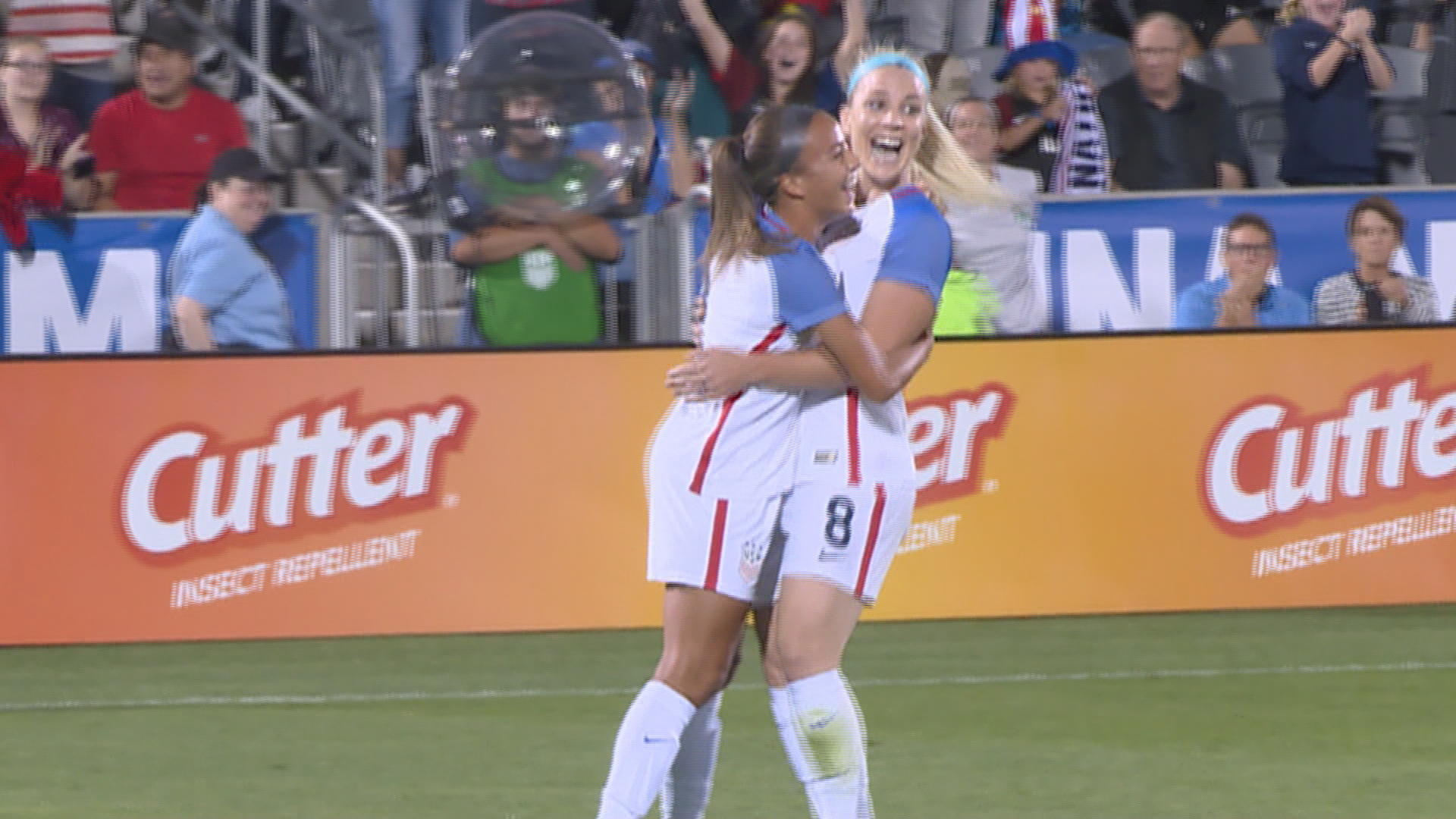 On a windy Friday evening at Dick's Sporting Goods Park, Julie Ertz netted two one-timer goals to lead the U.S. Women's National Team to a 3-1 victory over New Zealand.
After winning a corner kick in the 16th minute, Kelley O'Hara sent a loose ball back into the mix, finding the head of Lindsey Horan.
In the 24th minute, Highlands Ranch native Mal Pugh sent a beautiful cross to a wide-open Megan Rapinoe on the back post.
Flying in from the top of the box, Ertz perfectly timed her right-footed volley, which ripped past New Zealand goaltender Erin Nayler.
Patiently baiting her defender, Morgan unleashed a left-footed strike that soared over Nayler's head, skimming the crossbar before settling in the netting.
READ MORE (9NEWS.com)
Ferns push world champs in Denver

Radio New Zealand

Julie Ertz double powers USA women past New Zealand in friendly

The Guardian

Football Ferns beaten, but not dominated, by world No 1 United States in friendly

Stuff.co.nz

Watch: Julie Ertz Scores Twice, Alex Morgan Adds One to Lead USWNT Over New ...

Sports Illustrated

Women's national team rolls over New Zealand in exhibition

The Denver Post

Ertz dominates at D-mid: Three thoughts from the USWNT's win over New Zealand

Goal Singapore

Julie Ertz Scores Twice For US Women's Soccer Team In Victory Over New Zealand

TeamUSA.org

O'Hara Earns 100th Cap as WNT Downs New Zealand 3-1 in Denver Behind First ...

U.S. Soccer (press release) (registration) (blog)

Football Ferns fall to United States

New Zealand Herald