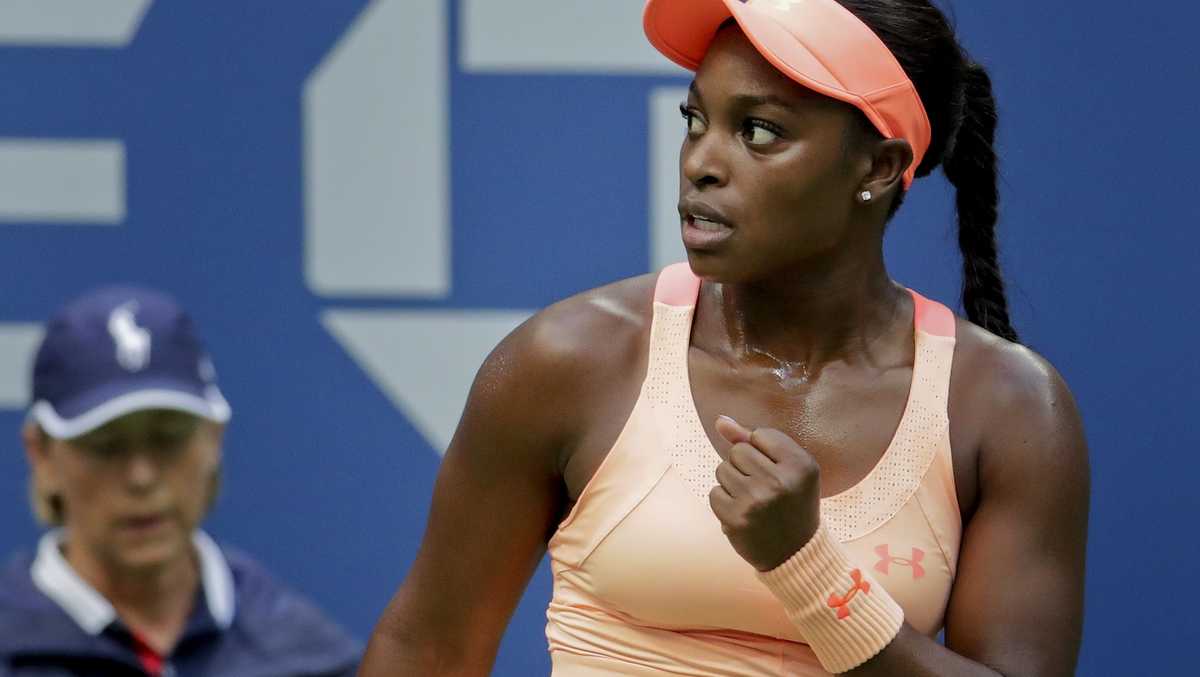 NEW YORK — Sloane Stephens beat Madison Keys 6-3, 6-0 in U.S. Open final for her first Grand Slam title.
Stephens, who has jumped more than 900 positions in the world rankings in a month, reached her first major final on Thursday, defeating No.
9 Venus Williams 6-1, 0-6, 7-5 at the US Open at Arthur Ashe Stadium in Flushing, New York.
This year marked the first time four American women reached the semifinals at the US Open since 1981, when Tracy Austin, Chris Evert, Martina Navratilova and Barbara Potter did it.
The last time it happened in a major was at Wimbledon in 1985 (Evert, Zina Garrison, Navratilova and Kathy Rinaldi).
READ MORE (WCVB Boston)
US Open: Brilliant Keys crushes Vandeweghe

Yahoo Sports

Tennis - Keys and Stephens to put friendship to grand slam test

Reuters

Editorial: Thumbs up, thumbs down

Quad City Times

Sloane steady, can she win the title?

The New Paper

Madison Keys reaches US Open final

OurQuadCities

US Open 2017: Madison Keys' road to final

The Indian Express

The Latest: Keys Routs Vandeweghe, Reaches US Open Final

U.S. News & World Report

FACTBOX-Tennis-Madison Keys v Sloane Stephens - player profiles

Economic Times

No. 1 rank a lifelong dream for Spain's Muguruza

Shanghai Daily (subscription)