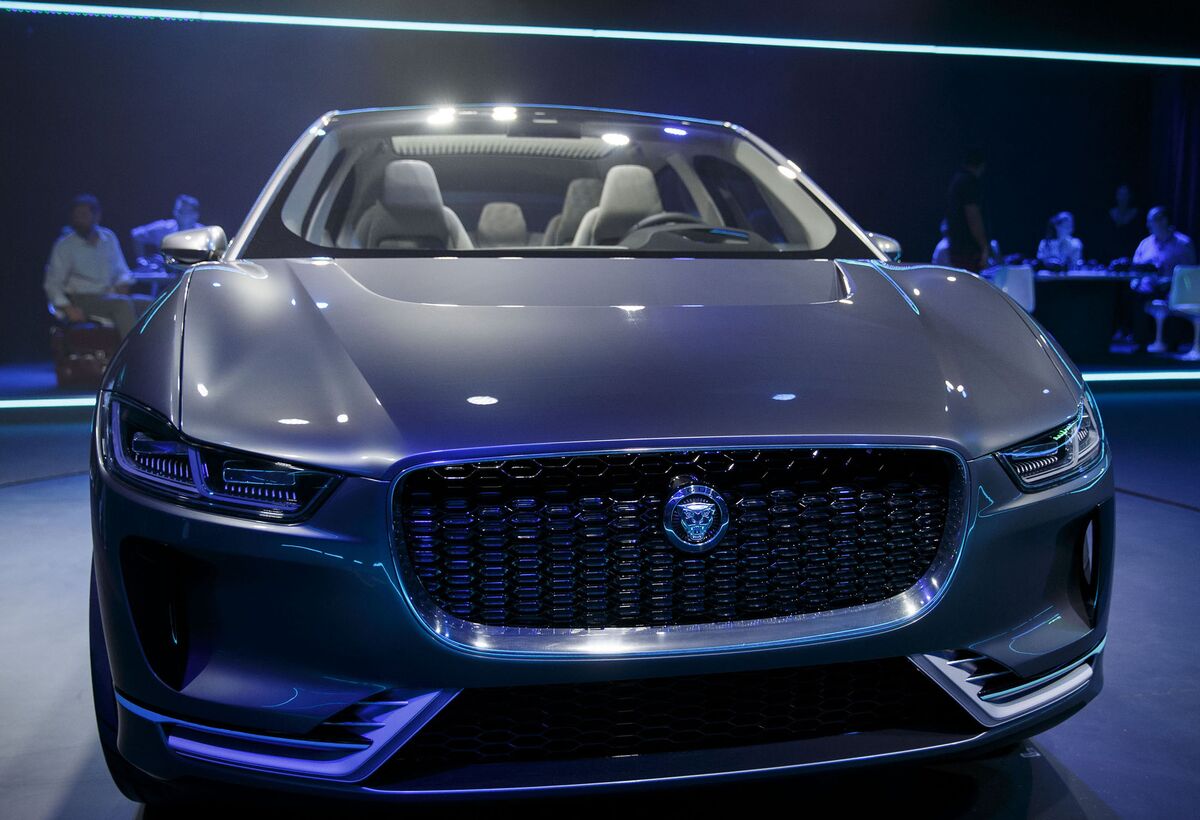 By 2020, the entire range of Jaguar cars and Land Rover sport utility vehicles will be available in fully Electric, plug-in hybrid and so-called mild hybrid variants, Chief Executive Officer Ralf Speth said Thursday in a Bloomberg Television interview with Manus Cranny and Anna Edwards.
Authorities in France and the U.K. outlined plans in July to ban the sale of diesel and gasoline cars by 2040 as a means to reduce air pollution and carbon-dioxide emissions, which are linked to global warming.
The hybrid autos reduce fuel burn by being able to drive short distances or boost performance with the help of electric motors.
To showcase the U.K. carmaker's intent, Speth is unveiling designs for a battery version of Jaguar's iconic E-Type roadster at the Tata Motors Ltd. division's tech fair Thursday in London.
"We are on the brink of the most exciting revolution in mobility in our history," Speth in a speech opening the fair, which will include panel discussions on millennials' car ownership, the gender gap in tech recruitment and possibilities in automation.
READ MORE (Bloomberg)
Jaguar made the most beautiful electric car I've ever seen

SlashGear

Every Jaguar and Land Rover vehicle from 2020 on will have an electric option

TechCrunch

BMW joins Jaguar in boosting electric car models

BBC News

All new Jaguar Land Rover cars to have electric option from 2020

Reuters

Jaguar Land Rover Says It Will Do Away With the Traditional Car Engine Soon

TheStreet.com

Jaguar Land Rover promises all-electrified powertrains by 2020

CNET

Jaguar Reveals Electric Future With E-Type, Future-Type Concepts

Motor1.com

Jaguar has restored this old E-type with an electric upgrade

Ars Technica

Jaguar Land Rover says harder to attract suppliers, EU staff due to Brexit

Yahoo Finance UK