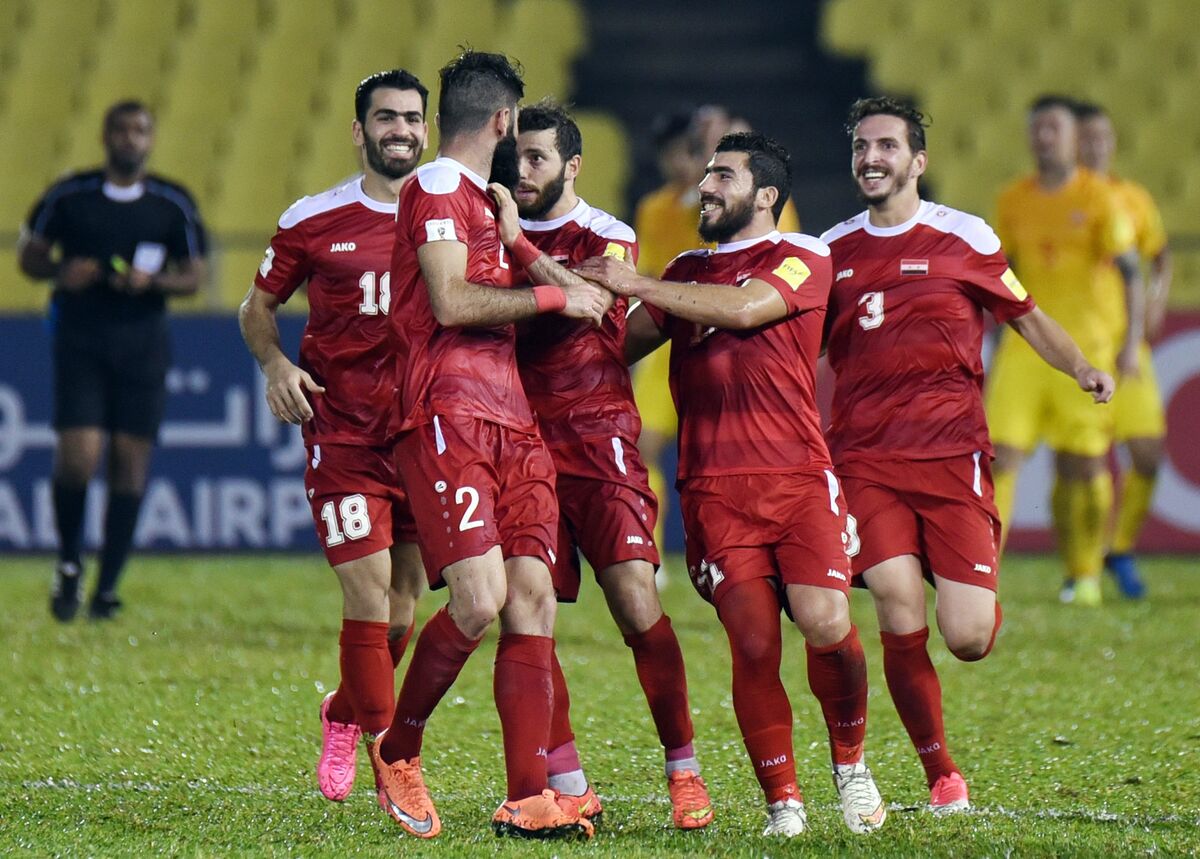 Battlefield ally Iran, one of two nations whose support has enabled forces loyal to President Bashar al-Assad to gain an upper hand in the country's six-year conflict.
Syria would be guaranteed at least a playoff place for the 2018 finals if it beats Iran in Tehran on Tuesday, and may qualify automatically as runners-up in their group depending on the result between South Korea and Uzbekistan.
Syria has played its "home" qualification games in Malaysia, a blow for Assad who's attempting to portray life in territory controlled by his government as returning toward normalcy.
After Syria's 3-1 defeat of Qatar last week set up the crunch match in Tehran's Azadi stadium, there was speculation on social media over whether its geopolitical ties would affect the outcome.
"The accusation of colluding with Syria is dirty and cowardly," the 64-year-old, who previously managed Spain's Real Madrid and coached at Manchester United , said in a press conference on Monday, according to the semi-official KhabarOnline news site.
READ MORE (Bloomberg)
Iran: Soccer Tickets Accidentally Sold To Women Sparks Twitter Trend

Yahoo News UK

Syria on the verge of qualifying for the 2018 World Cup

Evening Standard

Road to Russia soccer fever unites war-divided Syrians

Jakarta Post

Iran vs Syria LIVE: War-ravaged nation on cusp of making history and ...

The Sun

Amid war, Syria hopes to reach World Cup for 1st time

Egypt Independent

War-ravaged Syria on the brink of World Cup qualification today

euronews

'No plans to allow women attend Iran soccer match,' federation insists

Newsline

Everyone wants Syria to make World Cup history

101 Great Goals

Qatar to play for pride as China look for a miracle

Gulf Times