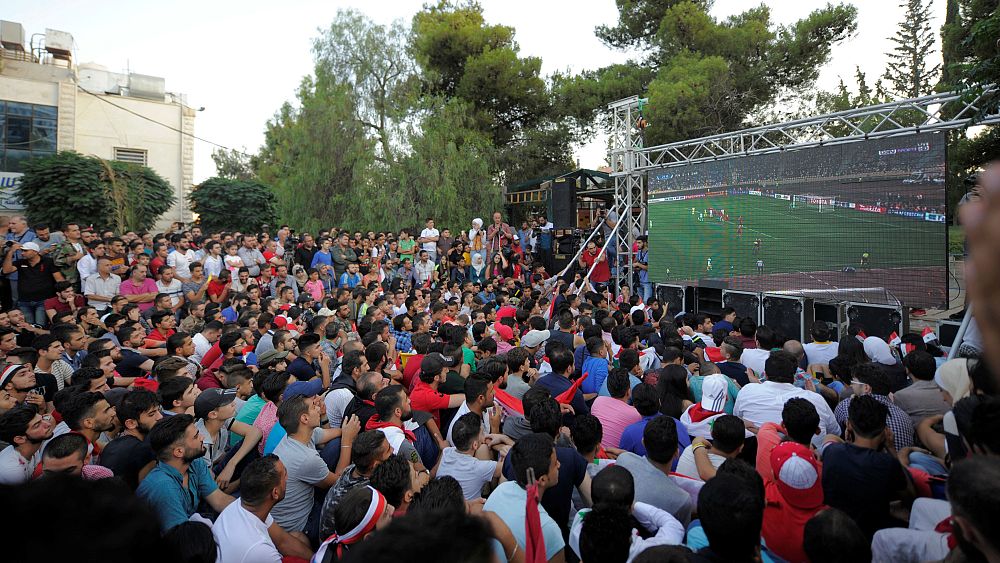 Following their 3 – 1 win against Qatar on Thursday (August 31), Syria, coached by Ayman Hakim, takes on group leaders Iran tomorrow.
If South Korea beats Uzbekistan, Syria can still fight for a place during a two-round match against whoever comes third in the other Asian group in the World Cup qualifiers, currently held by Australia.
The chaotic situation in Syria has prevented the team from hosting matches in their home country, a decision officially handed down by Fifa.
FIFA, which officially takes a strong stand against political interference in football, has controversially remained silent regarding Assad and his team's bond.
The debate on whether football and politics can be completely set apart is not new and it remains an issue for Syria's forthcoming match against Iran, which could, after all, grant the team a ticket to Russia 2018.
READ MORE (euronews)
Road to Russia football fever unites war-divided Syrians

Daily Nation

Lippi calls for determined display

The Peninsula Qatar

Qatar to play for pride as China look for a miracle

Gulf Times

World Cup qualifying spots on line in last games in Asia

Japan Today

Son Heung-min puts S. Korea ahead of personal glory

Yonhap News

China's Lippi confident ahead of World Cup clash

Yahoo7 News

Soccer: Amid war, Syria hopes to reach World Cup for 1st time

The Mainichi

Iran's sensational second consecutive World Cup Qualification has rightfully ...

Persian Football

Syrians hope national team qualifies for the 2018 Fifa World Cup in Russia

Xinhua