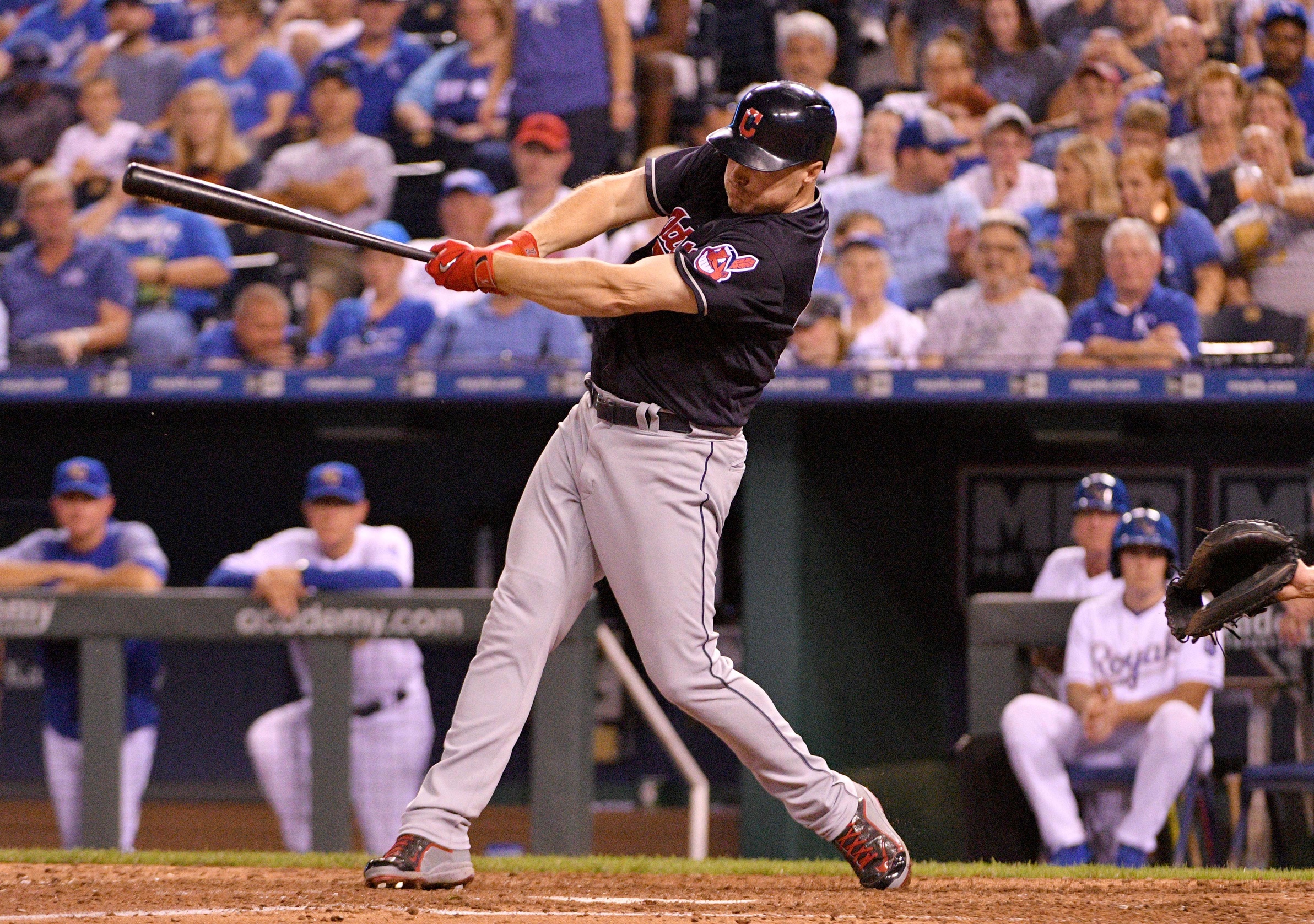 (Photo: USA TODAY Sports)
CLEVELAND - Cleveland Indians outfielder (and Beaumont, TX native) Jay Bruce has decided to do his part to help support those in need during Tropical Storm Harvey.
Tuesday, Bruce put a challenge out on his Twitter site.
Through Sept. 10, all donations made by Tribe fans to Cleveland Indians Charities will go to Jay's efforts to aid those in need in Texas.
Additionally, Jay and his wife, Hannah, will match up to $100,000 in donations made to CIC through Sept. 10.
READ MORE (ABC10)
Indians, outfielder Jay Bruce team up to aid Harvey victims

12newsnow.com

Cleveland Indians, Jay Bruce team up to support Hurricane Harvey-relief efforts

cleveland.com

Cleveland Indians' Jay Bruce raising money for SETX flood victims

Beaumont Enterprise

Tribe's Jay Bruce to match up to $100K in Indians Charities donations to ...

fox8.com

Baseball star, Beaumont native Jay Bruce to donate up to $100000 to storm relief

KFDM-TV News

Semitrailer driver loses 1 of 2 trailers, drives on 7 miles

WHIO