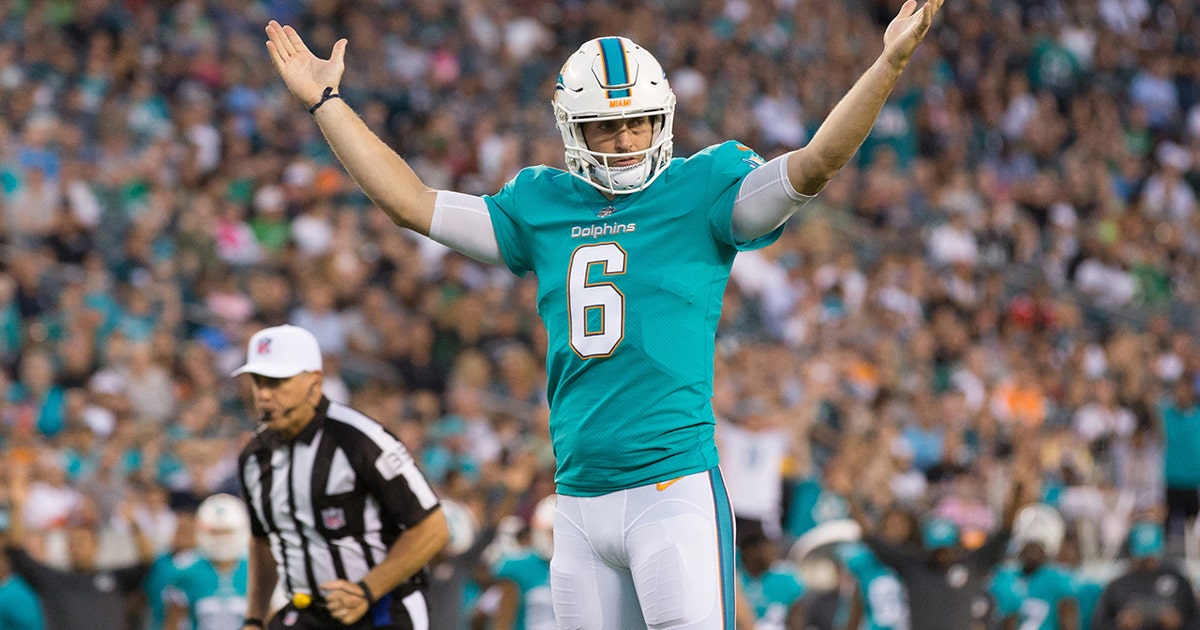 Last year, he cut two starting offensive linemen in the middle of the season and said, you're not playing up the stuff.
Jarvis Landry, Kenny Stills, and DeVante Parker could be the best receiver trio in the League.
Jay Ajayi might lead the league in rushing this year, and then there's Cutler.
That said, this guy is in incredible shape, is completely reset with his life, and the Cutler we knew when he was in Chicago was a 26-year-old single guy living in Chicago as the quarterback in a cold weather city with veterans Brian Urlacher and Lance Briggs in the locker room.
This team is loaded top to bottom, and they are ready to pounce.
READ MORE (FOXSports.com)
Hill versus Godley might be pitchers' duel for Dodgers at Diamondbacks

True Blue LA

Preview #132: Arizona Diamondbacks vs. Los Angeles Dodgers

AZ Snake Pit

SN50: Corey Seager elevates his game, still somehow remains under the radar

Sporting News

Arizona Diamondbacks to clash with Los Angeles Dodgers in three games series

Venom Strikes

Snake Bytes 8/29: Give Them a Hand. Or a Wrist.

AZ Snake Pit

Dodgers vs. Diamondbacks odds 2017: Los Angeles a road betting favorite for ...

SB Nation

Seager sits with sore elbow, Kiké starts at SS

True Blue LA

2-year-old boy can't decide between D-backs or hometown hero

AZFamily

Dodgers return to Diamondbacks' 'house' (Aug 29, 2017)

FOXSports.com