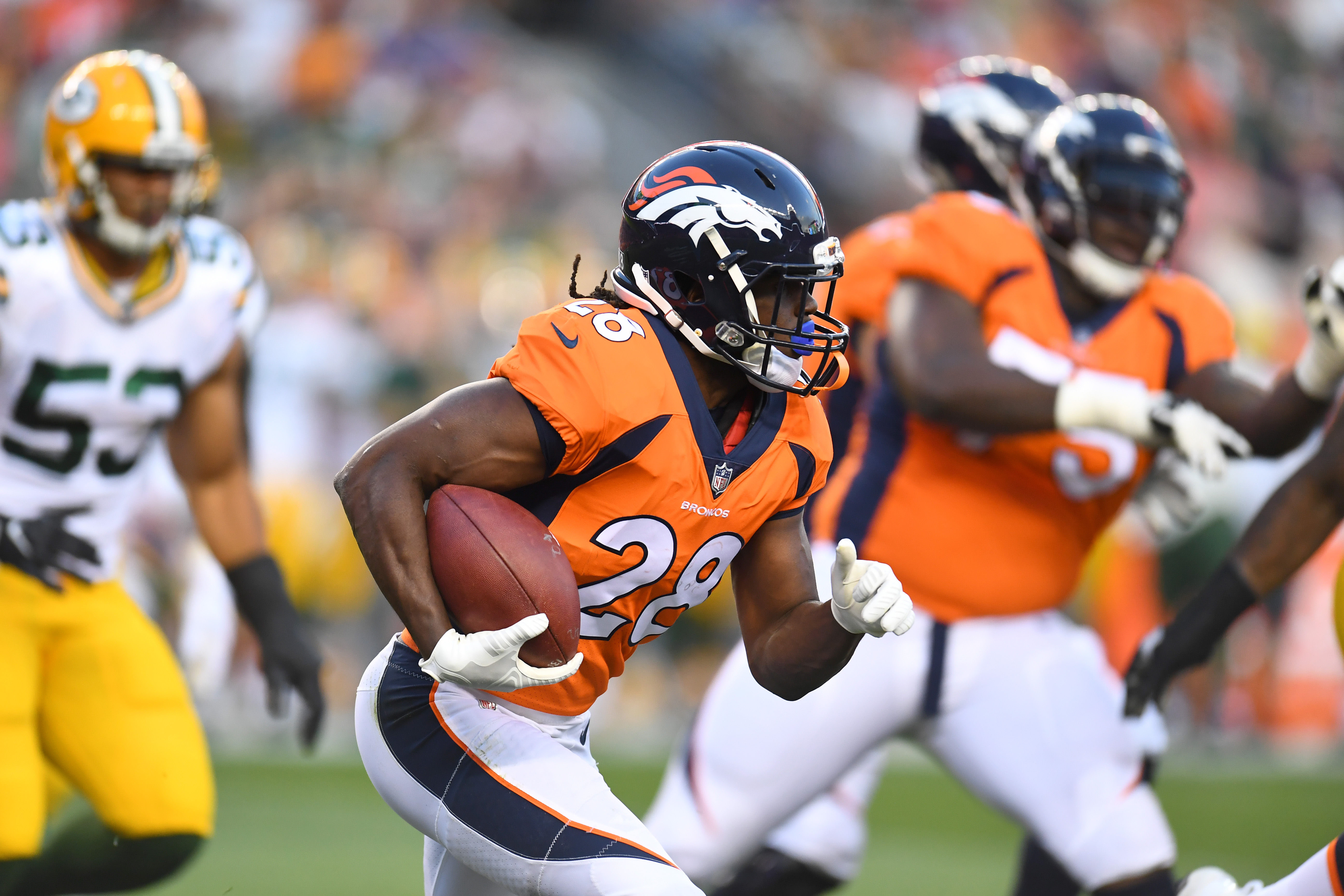 He helped the Broncos rally from a 10-0 deficit to tie the Green Bay Packers, 10-10 at halftime in the preseason game Saturday night at eventually-to-be-renamed Sports Authority Field at Mile High.
To open the second half, Broncos Backup quarterback Paxton Lynch led a field goal drive for a 13-10 lead but he also suffered a right shoulder injury while getting sacked on the final offensive play of the series.
The team's two stars -- Packers quarterback Aaron Rodgers and Broncos pass rusher Von Miller -- each played only two series.
In the second half, nice runs by rookie tailback De'Angelo Henderson and Lynch moved the ball close enough for Brandon McManus to kick a 46-yard field goal.
Broncos backup and third-string players will play in the fourth and final preseason game Thursday night against the Arizona Cardinals in Denver.
READ MORE (9NEWS.com)
Kentrell Brice, Marwin Evans keep making plays in Packers' secondary

Packers.com

Short night for Aaron Rodgers in preseason defeat

Packers.com

Charles flashes in Denver debut, Broncos beat Packers 20-17

Yahoo Sports

Jamaal Charles, Broncos' offense flash promise after rusty start vs. Packers

The Denver Post

NFL scores 2017: Results, highlights, and news from Aug. 26

SB Nation

NFL locals: Utah's Bolles, BYU's Williams, USU's Sharp shine in Broncos' win ...

Deseret News

Broncos take 20-10 lead over Packers into fourth

Packers.com

Menelik Watson surprises teammates, girlfriend with in-game proposal

DenverBroncos.com (blog)

Packers, Broncos tied 10-10 at halftime

Packers.com