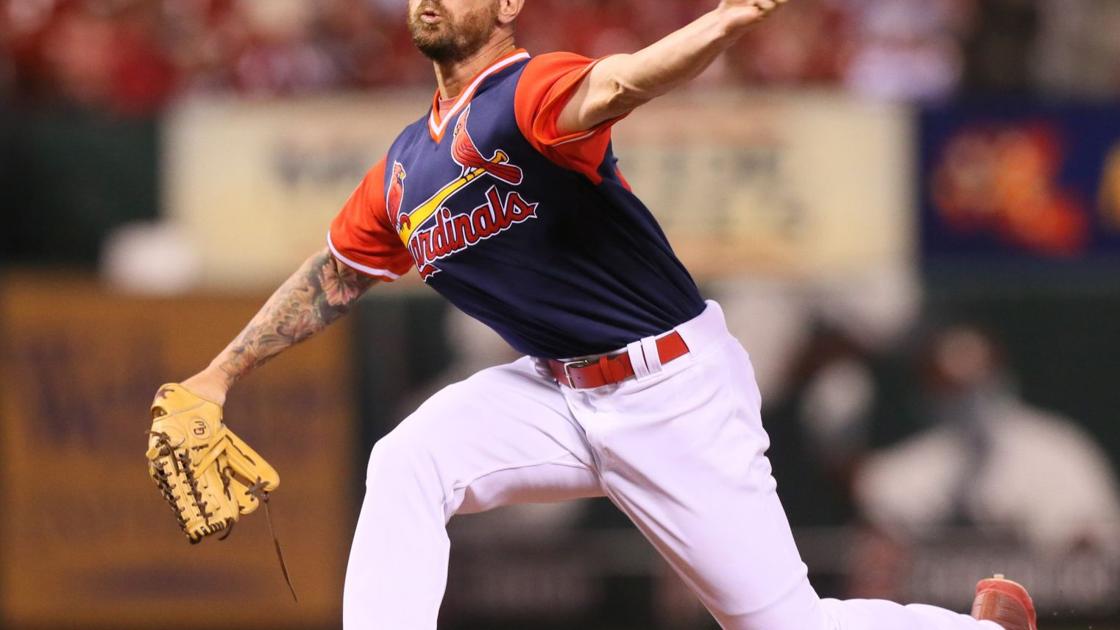 As reliever Ryan Sherriff jogged from the Cardinal bullpen to the mound to face the first major-league batter of his career, his mother, Renee, watched from the Busch Stadium seats.
Sherriff pitched three scoreless Innings Friday, providing a bright spot in an otherwise dreary 7-3 defeat that lasted 3 hours and 38 minutes.
Starting pitcher Michael Wacha lasted just three and a third innings Friday, leaving more than five frames for the bullpen to negotiate.
As a result, a recent call-up like Sherriff would likely be sent back to Memphis to make room for a fresh pitcher, in case the Cardinals were to need five-plus innings of relief once again.
As he arrived at the bag, he had to spin backward to catch Carpenter's throw, then make an athletic move to step on the base before Kiermaier.
READ MORE (STLtoday.com)
New look, no luck as Cards fall back to .500

STLtoday.com

Rays overcome short outing by Jake Odorizzi, beat Cardinals (w/video)

Tampabay.com

Rays score, chase Wacha from game in top of fifth; Wong responds with homer

STLtoday.com

Wacha surrenders four runs in third, Cardinals trail 4-1

STLtoday.com

Early departure hurts Highland native Odorizzi in outing vs. Cardinals

Belleville News-Democrat

Wacha delivers dud, Cardinals fall 7-3 to Rays

STLtoday.com

Cardinals Drop Opener to Rays

Viva El Birdos

Dickerson gets 4 hits as Rays beat Cardinals 7-3

Washington Post

Rays 7, Cardinals 3

WTOP