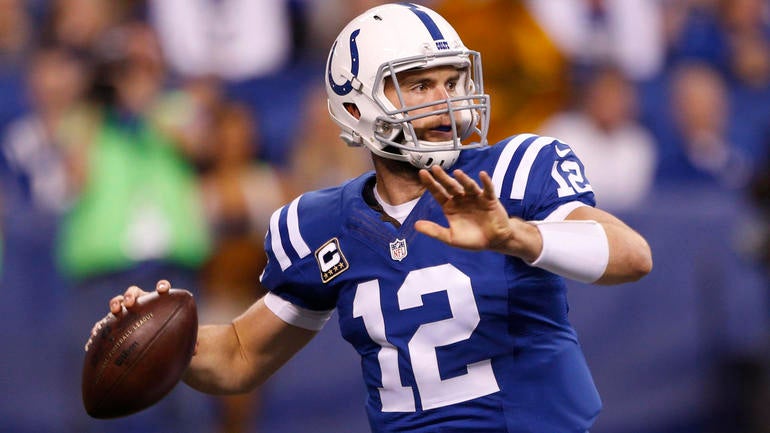 The Indianapolis Star reports the Colts will only have six days of practice following the third preseason game and before the season opener Sept. 10, and that might not give Luck enough time to prove he's ready.
He was limited to seven games in 2015 because of a shoulder injury and kidney laceration, and he's definitely making Fantasy owners nervous on Draft Day this year.
Two things that could be working in Luck's favor are the Colts haven't made any contingency plans to replace him and still have just Scott Tolzien and Stephen Morris on the roster.
Gore also needs a healthy Luck to have success, and the Colts are dealing with another vital injury to center Ryan Kelly (foot), who is expected to be placed on injured reserve/designated to return.
He only had three games with double digits in Fantasy points in a standard league over that span, and it's hard to trust Gore this year at 34, especially when he could lose touches to Marlon Mack and Robert Turbin .
READ MORE (CBSSports.com)
Chuck Pagano: Media worries too much about Andrew Luck's progress

Fox 59

Colts Still Searching For Right Offensive Line Mix

Colts.com

Donte Moncrief Still Not Cleared for Contact

Horseshoe Heroes

Andrew Luck

numberFire

Colts Cast: Diving Into the Latest Colts News and Rumors

Stampede Blue

Andrew Luck inspiring Colts, children to read through book club

NFL.com

Andrew Luck has no timeline for return

FantasyPros

Colts' Stephen Morris: Moves to No. 3 QB

CBSSports.com

Insider: Time is running out for Andrew Luck, Colts

Indianapolis Star