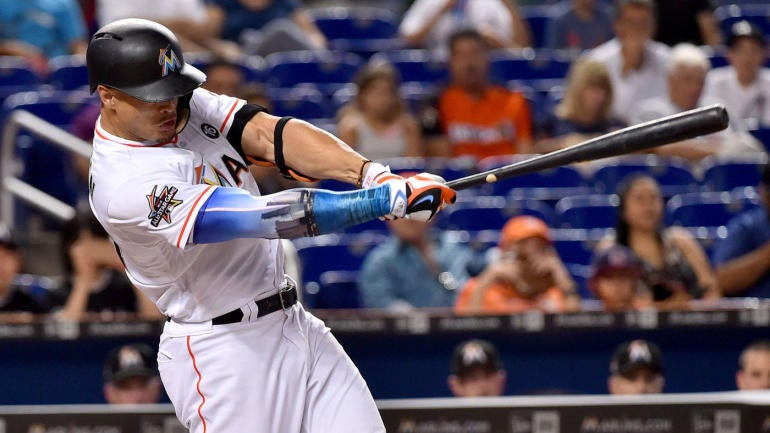 Andres Blanco hit his second of the season, and the Phillies also got four-baggers from the more usual suspects: Cesar Hernandez , Tommy Joseph , and Cameron Rupp .
Recent promotion Rhys Hoskins added his sixth homer, giving him a bomb in three consecutive games.
Mets captain 3B David Wright will begin a Minor League rehab assignment Tuesday.
Reds RHP Scott Feldman underwent season-ending arthroscopic knee surgery Tuesday, reports MLB.com .
The Phillies signed RHP Henderson Alvarez to a minor league contract, reports FanRag Sports .
READ MORE (CBSSports.com)
Aaron Nola mashed for second straight start in Phillies loss

Philly.com

Giancarlo Stanton, Ichiro homer as Marlins sink Phillies | Rapid reaction

NJ.com

Ichiro, Stanton go deep, Marlins beat Phils 12-8 in Game 1

Yahoo Sports

Sports Tonight: Stanton contract worth picking up

Philly.com

Phillies smack five homers, still lose Game 1 to Marlins

Allentown Morning Call

True Hit King Ichiro Walloped A Huge Dinger

Deadspin

Ichiro Suzuki belts possibly the longest home run of his career

Yahoo Sports

If Stanton thinks 61 is the home run record, that's fine, but context is important

CBSSports.com

ESPN Makes Case For 37 Being MLB's Real Single-Season Home Run Record

NESN.com