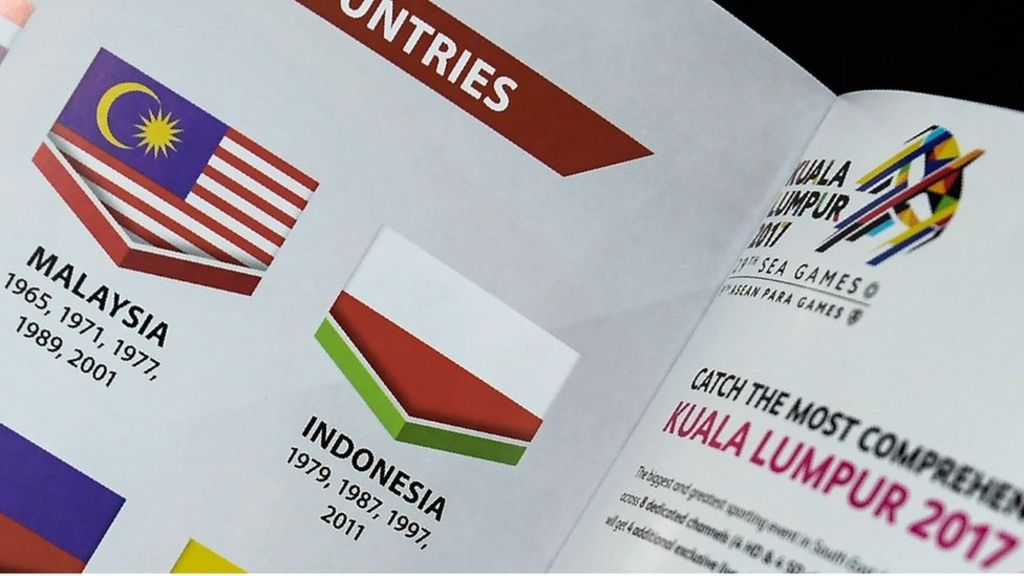 The mistake prompted fury in Indonesia over the weekend and President Joko Widodo demanded an official apology.
Pictures of the upside down Indonesian Flag began circulating online shortly after the guidebook was handed out at the opening of the games in Kuala Lumpur on Saturday.
Indonesia's Youth and Sports Minister Imam Nahrawi tweeted several images , saying it was a "fatal negligence that was very painful".
Mr Widodo said Indonesia wanted an official apology "as it concerns the pride and nationalistic spirit of our Indonesian people", according to reports.
Indonesian netizens also complained online, using the hashtag #ShameOnYouMalaysia, and several noted that the upside down flag resembled Poland's.
READ MORE (BBC News)
Hackers hit Malaysian sites over Indonesia flag gaffe

Channel NewsAsia

SEA Games: Ice hockey makes splash in tropics, puddles and all

Inquirer.net

Jakarta protesters say flag wilfully printed upside down

Free Malaysia Today

Upgrade security, advises CyberSecurity following hacking

Free Malaysia Today

SEA Games: PH ice hockey team shuts down Indonesia

ABS-CBN News

Indonesian hackers retaliate flag blunder by defacing M'sian sites

The Sun Daily

Malaysia Extends Apology for Indonesia Flag Blunder

Tempo.co

Malaysia apologises for showing Indonesia's flag as Poland's

Borneo Bulletin Online

Indonesian hacker group defaces Malaysian websites following flag blunder

The Star Online