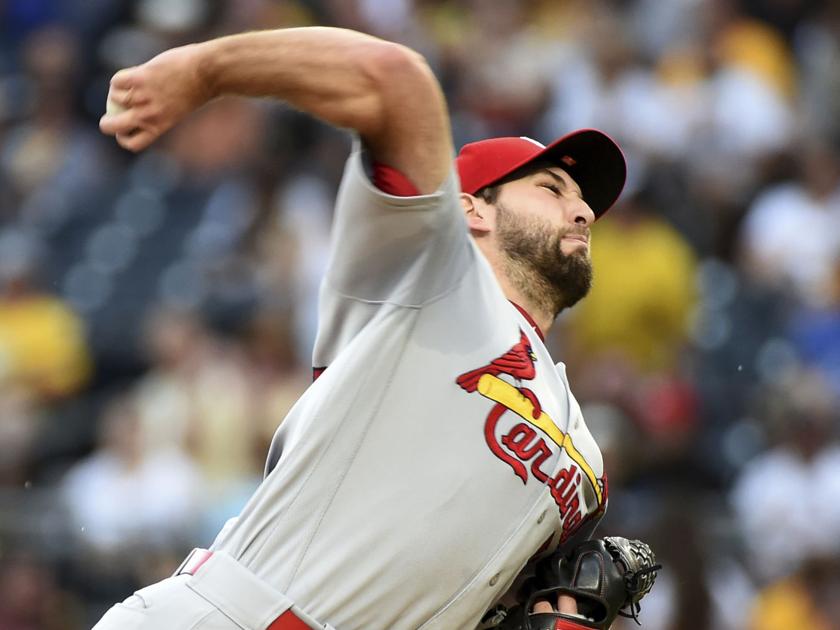 The 25 players are replaced, in manager Mike Matheny's words, by "25 meteorologists," armed with weather apps on their smartphones and push-button expertise they are all eager to predict when and if the game will resume.
The Pittsburgh Pirates pounced for five runs on Wacha in the first inning after the rain delay and then held true for a 6-4 victory at PNC Park.
Wacha (9-6) settled from there to give the Cardinals four innings, but even late homers, including a 20th from Paul DeJong, couldn't eclipse the one blast of runs the Pirates needed.
It arrived as Jose Martinez led off the second with a double, and the storm intensified as Kolten Wong delivered an RBI single for a 1-0 lead.
No stranger to poor weather or rain delays — it's been a theme of his career since his first start was washed into the early morning by a storm — Wacha would throw in the inside batting cage every 15 minutes or so.
READ MORE (STLtoday.com)
Frazier HR, 3 hits, Pirates top Cards 6-4 to end 6-game skid

Danbury News Times

Chad Kuhl beats rain, rival Cardinals, 6-4, to snap Pirates' losing streak

Pittsburgh Post-Gazette

Frazier HR, 3 hits, Pirates top Cardinals to end 6-game skid

TribDem.com

Cardinals 'optimistic' Wainwright will rejoin team this season

STLtoday.com

Pittsburgh Pirates top St. Louis Cardinals, end skid

UPI.com

Cardinals call on Lucas, swap out Mayers to refresh bullpen

STLtoday.com

Frazier leads Pirates to win over St. Louis

KMAland

Buccos try to come back, but Cards prevail

SalemNews.net

Frazier's HR, 3 hits help Pirates end 6-game skid

Arkansas Online