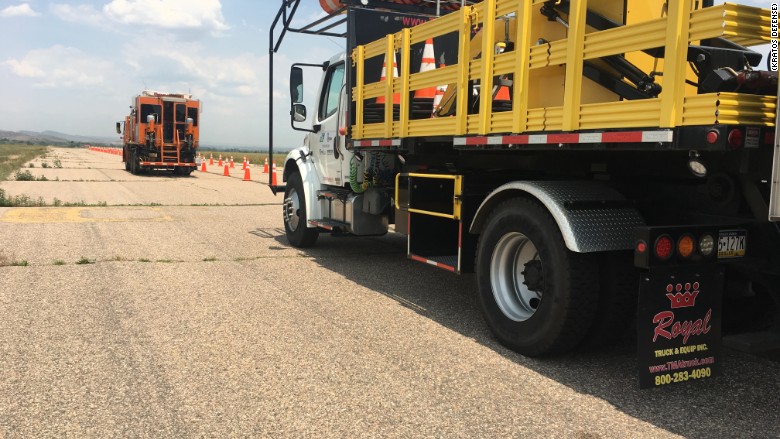 The Colorado Department of Transportation will use the "crash truck" to shadow Road Crews, and act as a shield to protect workers from being struck by speeding vehicles.
One unlucky worker is tasked with driving the crash truck behind a road crew that may be mowing, painting lines or performing other maintenance.
The job is dangerous given the risks of being at the wheel of a slow-moving truck that may be crashed into by vehicles moving at 75 mph.
Here's a case where I think everyone will agree we want to get workers out of these trucks," said Shailen Bhatt, the executive director of the Colorado Department of Transportation.
But now Colorado has found a way to keep road crews safe, without risking a human life in the crash truck.
READ MORE (CNNMoney)
This self-driving crash truck in Colorado is designed to get into accidents

Digital Trends

Colorado debuts driverless truck to protect road crews

Grand Junction Daily Sentinel

'Crash trucks' drive themselves with military tech

Fox Business

CDOT and Partners Deploy World's First Self-Driving Work Zone Vehicle

Benzinga

Colorado DOT Will Conduct First US Test of Autonomous Impact Protection ...

ForConstructionPros.com