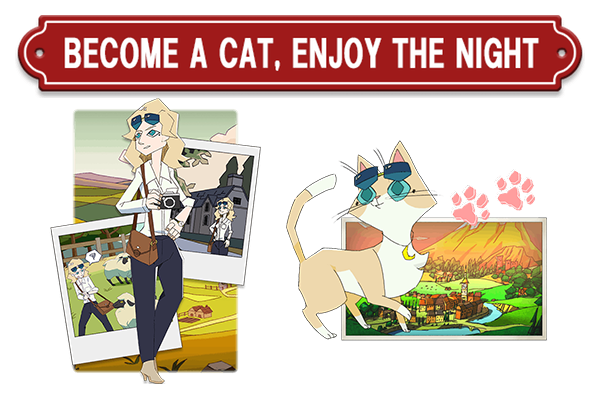 SWERY, the creator, nay, genius behind Deadly Premonition, and more recently D4, is crowdfunding for a new "mystery RPG".
Dubbed The Good Life, it's all about a small town in England whose inhabitants turn into cats during the night.
Here, you'll play as Naomi, a photographer from New York who finds herself stuck in this small town in rural England.
She's found a way to pay off the massive debt she's accumulated, but she soon discovers that the town is hiding a very bizarre secret..."
"This game will inherit the spirit of Deadly Premonition, my most representative work, but it will also feature a brand new style of gameplay," SWERY writes in an email announcement.
READ MORE (PC Gamer)
Deadly Premonition Developer Announces New Game, The Good Life

IGN

If you like Persona or Twin Peaks, pay attention to this cat RPG from Swery65

GamesRadar

Deadly Premonition director Swery announces RPG about people who turn into cats

Eurogamer.net

Deadly Premonition Creator's next Game Announced

NZGamer.com

SWERY's Latest Game Is About A Town Filled With Cats

Kotaku Australia

Swery is working on a new RPG called The Good Life

RPG Site

Deadly Premonition creator's next game is a cat RPG

AppsforPCdaily

Deadly Premonition creator SWERY crowdfunding for new game The Good Life

Metro

Swery's next game, 'The Good Life,' will be crowdfunded on Fig

Digital Trends